Bangladesh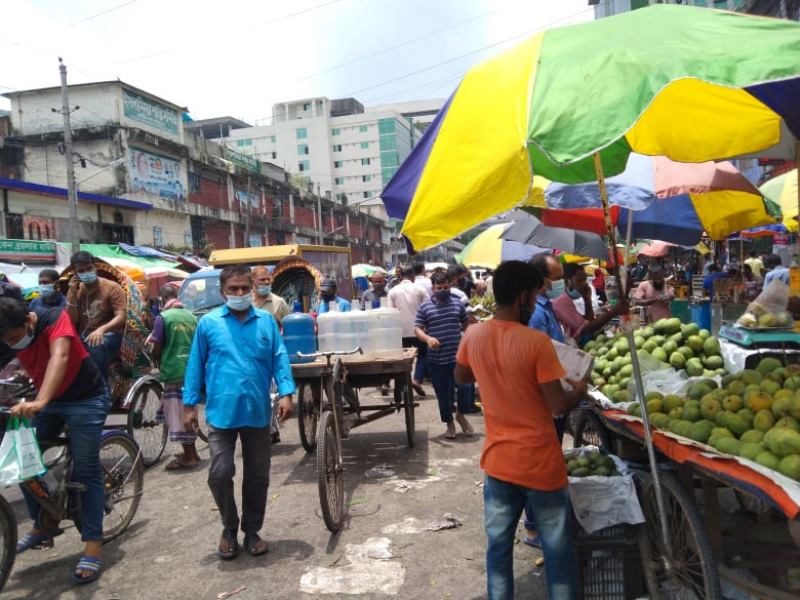 Amirul Momenin
DGHS warns about increase in Covid-19 infections after relaxation of restrictions
Dhaka, July 14: The Directorate General of Health Services (DGHS) has expressed concern that if the restrictions are relaxed, the infection will increase. The spokesperson and line director of the department, Prof. Dr. Robed Amin, expressed this concern in the regular coronavirus bulletin on Wednesday (July 14) at noon. He said there is a risk of increase in infections and deaths in the aftermath of Eid.
"The lockdown has been relaxed for eight days from July 15 to 22 ahead of Eid-ul-Azha. But those of us who are in the DGHS and the Ministry of Health fear that infections will increase if restrictions are relaxed. But we have to follow the instructions given by the government. That is why we am paying attention to personal hygiene," he said.
"If shopping malls and animal markets are kept open during Eid, there is a risk of infection. Therefore, we call for ensuring maximum hygiene and 100% mask wear. We have learned that transport will also be opened within the relaxation of restrictions, but if the passengers are not halved there, the transmission will not decrease, but will increase by leaps and bounds," he said.
"The markets for sacrificial animals will run from July 17 to July 21. But if there is no social distancing between people in the animal markets and masks are not used, then the infection can be spread from anyone," Robed Amin said.
"Whether the restrictions are relaxed or not, if the hygiene rules are followed properly, hopefully the infection will not spread so much. But we have seen that hygiene is not being followed that way. If this continues, we think the chances of infection and death are much higher in the aftermath of Eid," he warned.
However, the government has said that a two-week hard lockdown will be imposed again immediately after Eid to prevent infection.