Bangladesh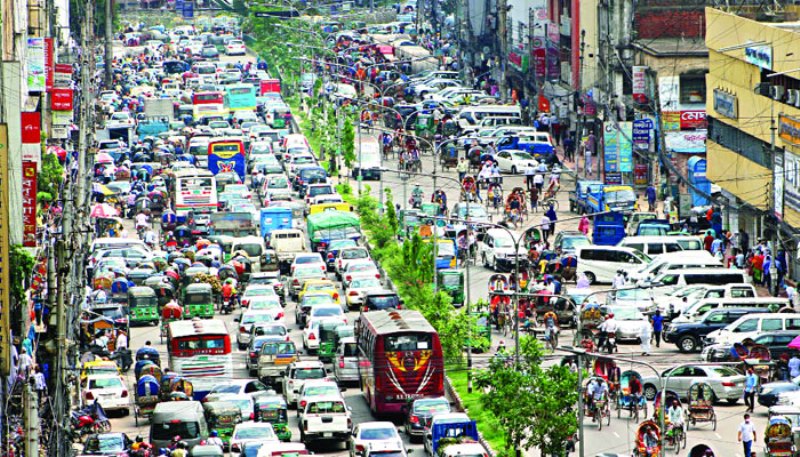 Collected
Dhaka back to normal as Covid-19 restrictions relaxed
Dhaka, July 15: There were strict restrictions on coronavirus infection from 1 to 14 July. However, restrictions have been relaxed from July 14 to July 23 in the interest of public transport, pre-Eid trade and commerce, socio-economic status of the country and economic activities. So the capital has returned to its original appearance since Thursday morning.
Public transport has started running from this morning. The shop is open. In the morning, Mirpur 1, 2 and 10, Kalyanpur, Shyamoli, Dhanmondi areas of the capital were visited, the bus was running leaving half the seats vacant. So passengers have to wait for a while for the bus.
An employee from Mirpur No. 1 said, "I came to Mirpur from Khilgaon by labbike bus. Rented 40 takas. Still relieved. I was able to get on the bus. All cars were off at Lockdown. Then I had to come to the office even after spending Tk 500."
Meanwhile, the train journey started with 38 pairs intercity and 19 mail and commuter trains as the lockdown was relaxed before Eid. Passenger trains have started running from today (July 15) leaving half the seats vacant in compliance with the health rules.
According to the Ministry of Railways, out of 362 trains, 102 intercity trains and 260 local, commuter and freight trains run normally. But the train service is not starting fully as the railway service has been started for a temporary period. No tickets are being sold at the counter. Online ticket sales started from Wednesday.