Bangladesh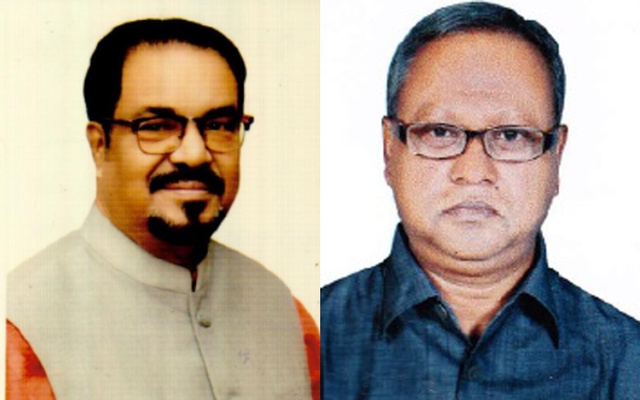 Amirul Momenin
Dhaka -Naogaon elections: Awami League candidates win polls
Ruling Awami League candidates Kazi Monirul Islam Manu and Md. Anwar Hossain Helal has won.
EVM polled 10.43 percent votes in Dhaka. In the by-election of Naogaon-6 constituency, 36.49 percent votes were cast.
Regional Election Officer GM Sahtab Uddin announced the results of the Dhaka-5 by-election from the office of the Returning Officer at Donia School and College Center at 10:15 pm. He declared Awami League candidate Kazi Monirul Islam Manu privately elected.
According to the Returning Officer, Kazi Monirul Islam Manu, the candidate for the boat symbol, got 45,642 votes in the EVM polls. His closest rival, BNP's Salah Uddin Ahmed, got 2,926 votes for the top symbol of paddy.
Among other candidates, Mir Abdus Sabur of the main opposition Jatiya Party got 413 votes for the plow symbol, Arifur Rahman Sumon Master of the NPP got 111 votes for the mango symbol and Anshar Rahman Sikder of the Bangladesh Congress got 49 votes for the dab symbol.
10.43 percent of the total voters cast their votes; Out of four lakh 71 thousand 71 people, only 49 thousand 141 people voted. This seat became vacant on the death of MP Habibur Rahman Mollah.
On the other hand, the Awami League candidate said. Returning Officer and District Election Officer Mahmud Hasan has declared Anwar Hossain (Helal) privately elected. He said the boat symbol Awami League candidate. Anwar Hossain (Helal) got 1,05,521 votes.
His nearest rival BNP candidate Sheikh Mohammad, the symbol of the top of the rice. Rezaul Islam got 4,605 ​​votes. Khandaker Intekhab Alam got 1,618 votes for the NPP candidate Mango symbol. Turnout was 36.49%. This seat became vacant on the death of Israfil Alam.
He said the by-elections in Dhaka-5 and Naogaon-6 constituencies were held 'fairly' through EVM amid relatively low turnout on Saturday.
The CEC said the election was fair. We have no complaints in the two by-elections. There was no difficulty anywhere. We have taken overall security measures for Corona. Arrangements have been made to hold the election in accordance with the hygiene rules.
In response to a question, KM Nurul Huda said that the national election is held all over the country. Voters are less interested in this piece of election. Candidates or voters may not be interested in being elected for two / two and a half years. Besides, there is an issue of corona. That's why people are terrified - there is such a situation. The election trend is good.