Bangladesh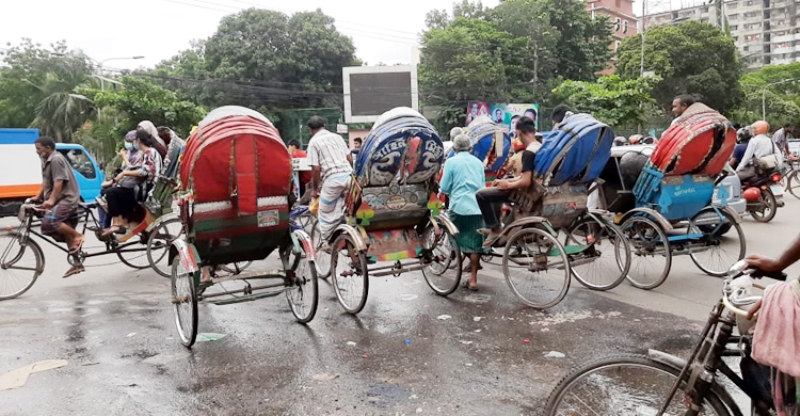 Collected
Dhaka rickshaw pullers making profits as other modes of public transport stalled to curb Covid-19 infections
Dhaka, June 29: Rickshaw pullers in Dhaka are witnessing a sharp rise in their fortunes as other modes of public transport have been been stalled by authorities, in an attempt to flatten the north-heading Covid-19 graph.
Many have resorted to walking as rickshaw pullers are quoting exorbitant amount for their services.
Bangladesh is presently undergoing a three-day lockdown which started from 6 am on Monday (June 28) and will be in effect till June 30. Following this, the country will impose a more stricter lockdown from July 1.
Due to the closure of other modes of public transport, the presence of rickshaws were witnessed on the main road and even the VIP road and the alleys of the neighborhood.
An employee of BSMMU who travels regularly from Dholaipar in the capital for Tk 30 to Tk 60, said the rickshaw puller is quoting Tk 250 for the same journey.
This has left many fuming. A disgruntled student said the lockdown was a means to kill the poor.
Meanwhile, the country recorded over 8,000 Covid-19 cases and 104 deaths between Sunday and Monday. As both the infection and death rate is rising with each passing day, the government has very little option apart from imposing a hard lockdown, to save the country from a looming distaster.