Bangladesh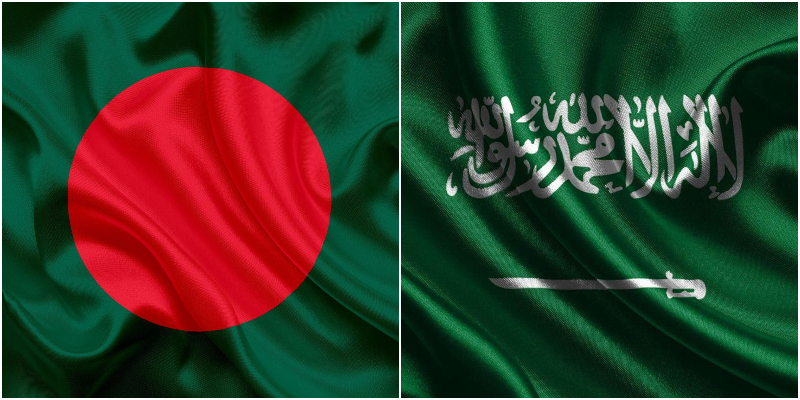 Photo: Wallpaper Cave
Dhaka-Riyadh task force to be formed to deal with energy crisis
Own Correspondent, Dhaka, Nov 1: Bangladesh and Saudi Arabia will work together to deal with the energy crisis. For this, the two countries have agreed to form a task force. The decision was taken at the 14th meeting of the Joint Economic Commission between the two countries held in Riyadh, Saudi Arabia.
A press release sent from the Bangladesh Embassy on Monday (October 31) said that the two-day meeting of the joint commission was held on October 30-31 at the Crowne Plaza Hotel located in Riyadh's Digital City. Sharifa Khan, Secretary of the Economic Relations Department, led the Bangladesh delegation in the meeting. The Saudi side was led by the country's Vice Minister of Human Resources and Social Development Affairs, Dr. Abdullah bin Nasser bin Mohammad Abuthnain.
In the meeting, both sides agreed to form a task force to increase energy cooperation between Bangladesh and Saudi Arabia. It was decided to hold regular meetings of the Task Force on cooperation in the energy sector at convenient times of the two countries. Besides, Saudi Arabia assured cooperation if Bangladesh requested for commercial LNG supply and Saudi investment in Eastern Refinery Unit-2 project on an urgent basis. In the meeting, Saudi Akwa Power's construction of 1000 MW solar power and 730 MW gas power plant in Bangladesh was discussed.
In the meeting, a memorandum of understanding was signed between the Ministry of Shipping of Bangladesh and the Ministry of Communications of Saudi Arabia to increase mutual cooperation in all possible fields including recruitment, training, and other maritime professionals of the two countries.
Bangladesh Ambassador to Saudi Arabia Dr. Mohammad Javed Patwari signed the MoU on behalf of Bangladesh. Deputy of Maritime Transport Abdul Rahman M Al Thunayen signed the memorandum of understanding on behalf of Saudi Arabia.
During the meeting, FBCCI, Bangladesh and the Federation of Saudi Chambers and Commerce signed an agreement to increase trade. The MoU was signed by FBCCI Vice President Habib Ullah Don on behalf of Bangladesh and Engineer Tariq Al Hydari, Vice Chairman on behalf of the Saudi Chamber. The next meeting of the joint commission will be held in Dhaka.