Bangladesh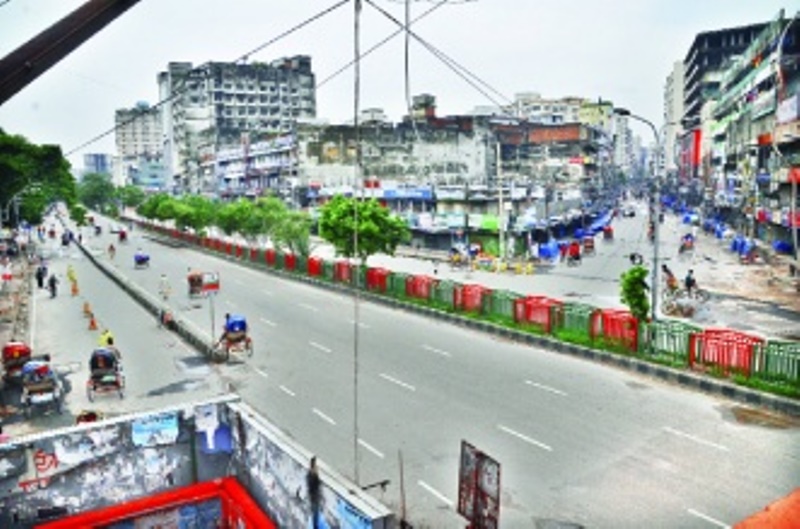 Collected
Dhaka roads empty as people flock to countryside for Eid
Dhaka, July 22: Roads in the capital wore a deserted look on Wednesday as a decent size of Dhaka residents have flocked to their ancestral homes in the countryside to be with members of their extended families during the Eid. The empty roads were akin to the ones during the hard lockdown.
On Wednesday, the holy day of Eid-ul-Azha, different areas of the capital were visited. Just as the empty roads, neighbourhoods were relatively quiet. Although public transport was open, there were less passengers.
All the vehicles on the road, including public transport, were seen rushing to their destination. Due to the low number of vehicles on the roads, the traffic police on duty at various points were seen performing their duties in a relaxed manner.
The government announced a lockdown from July 1 to July 14 as coronavirus infections and deaths increased. Later, the lockdown was relaxed from July 15 to 6 am on July 23, due to Eid.
With the announcement of relaxation, a strict lockdown was also announced from July 23 to August 5. Health experts and pathologists discouraged people from going to the village unless absolutely necessary. But it fell into deqaf ears as Millions of people flocked to their villages in the last few days.
Most of those who are still in Dhaka have not gone out of the house as they have been busy slaughtering animals since morning. However, children and teenagers have been seen walking on the streets.