Bangladesh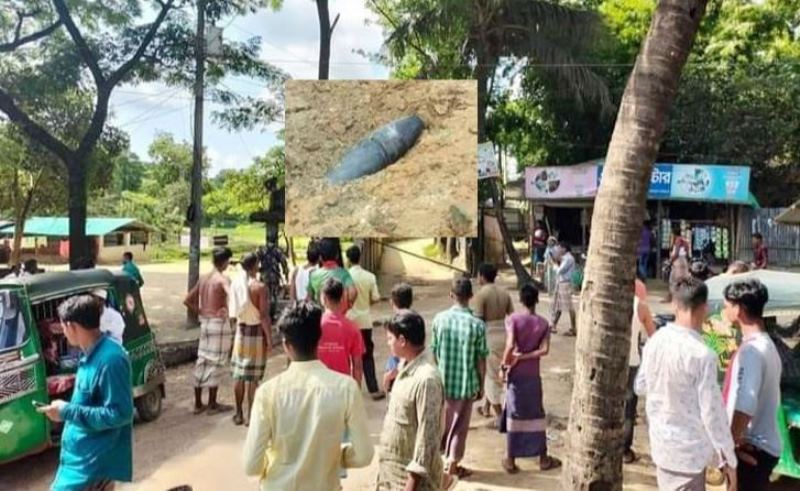 Photo: Collected
Dhaka to protest strongly as mortar shells fired from Myanmar land in Bangladesh
Own Correspondent, Dhaka, August 29: Two mortar shells landed from Myanmar on Sunday in Ghumdhum area of Bandarban near Zero Point of the border. Around 3 pm, two mortar shells fell near Tumbru North Masjid in Ghumdhum Union of Naikshyongchari. Although there were no casualties, panic spread among the locals. Bangladesh has decided to strongly protest this incident.
A resident named Mohammad Anis said, "In the afternoon, the first shell (mortar shell) landed near Ayaz's house in Uttarpara. Another shell landed on a nearby street. We are in panic, we don't know what happen when."
Jahangir Aziz, chairman of Ghumdhum Union Parishad, said that there has been firing on the other side for the past two weeks. "I have learned from various sources that there is a conflict between the Myanmar Army and the Arakan Army in Rakhine. Even though the shells have been fired at the mountains for a long time, the mortar shells have fallen in Uttarpara today. The locals are scared."
Borhan Aziz, a resident of Ward No. 3 of Tumbru area of ​​Ghumdham Union, said "The mortar shell fell a little away from my house. After hearing its sound, at first, I think it was iron, then I saw it looks like a bomb. As soon as I recorded the video and uploaded it to my Facebook, it went viral. BGB members have taken position at the spot."
A BGB source said that strict surveillance is being done at the border. BGB members are on alert to control any situation.
Due to the tension in Rakhine, 4,200 Rohingyas of 621 families living on the zero line of South Konapara border in Ghumdhum are also in a panic.
Meanwhile, Foreign Secretary Masud Bin Momen said that Bangladesh will strongly protest against the firing of two mortar shells from Myanmar at Tambru border in Bandarban district of Bangladesh.
He said, "We usually protest in such incidents. This time again I will strongly protest so that this kind of thing does not happen again in the territory of Bangladesh. Whether the fall of the mortar shell was accidental or intentional will also be investigated."