Bangladesh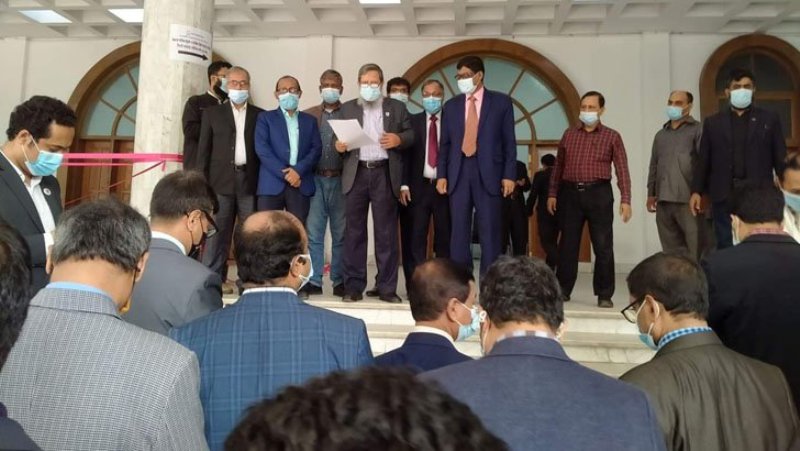 Collected
Dhaka University: Pro-AL panel elected dean in all 10 faculties
Dhaka, January 13: In the election of the deans of the faculties of Dhaka University (DU), the panel of pro-Awami League teachers, the blue party, has won a landslide victory. They have won in all the 10 faculties. In two of these faculties without competition.
The results were announced by Election Commissioner and University Treasurer Prof Md Mumtaz Uddin Ahmed at noon on Thursday (January 13). Earlier, polling for the election was held at the Nawab Nawab Ali Chowdhury Senate building of the university from 9:00 am to 1:00 pm.
Those who have been elected Dean are: Professor Abdul Bashir of the Department of History and Culture of Islam in the Faculty of Arts; Dr. Zia Rahman, Professor, Department of Criminology, Faculty of Social Sciences; Muhammad Abdul Moin, Professor, Department of Organization Strategy and Leadership, Faculty of Business Education; Abdus Samad, Professor, Department of Applied Mathematics, Faculty of Science; AKM Mahbub Hasan, Professor, Department of Biochemistry and Life Sciences, Faculty of Biology; Sitesh Chandra Bachar, Professor, Department of Pharmacy, Faculty of Pharmacy; Hafiz Md. Hasan Babu, Professor, Department of Computer Science and Engineering, Faculty of Engineering and Technology; Nisar Hossain, Professor, Department of Drawing and Illustration, Faculty of Fine Arts.
Besides, the candidates of the blue party panel have won as there is no rival of the white party in the two faculties. They are: Md. Zillur Rahman, Professor, Department of Disaster Science and Climate Resilience, Faculty of Earth and Environmental Sciences and Dr. Md. Rahmat Ullah, Professor, Department of Law, Faculty of Law.
DU has a total of 13 faculties. Of these, elections have been held in 10 faculties. The other three faculties are the Faculty of Education, the Faculty of Medicine and the Faculty of Postgraduate Medical Sciences and Research.