Bangladesh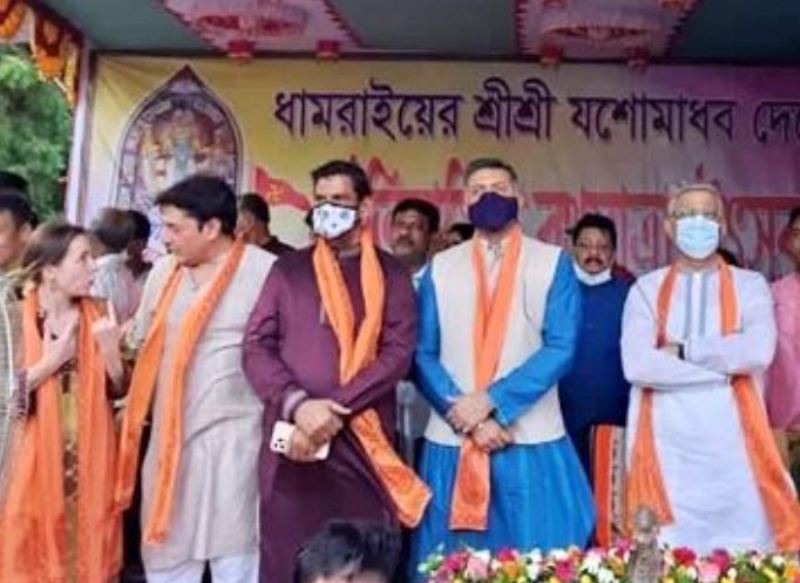 Collected
Dhamrai celebrates 400-year-old traditional Rath Yatra festival
Dhaka, July 3: The 400-year-old traditional Sri Sri Yasho Madhab Rath Yatra and month-long fair of the traditional Hindu community of the Indian subcontinent has started at Dhamrai in Dhaka. The journey begins on Friday. The journey will end on July 9 with the reverse chariot pull. However, the fair organized on this occasion will continue throughout the month of July.
A press release issued by the Indian High Commission in Dhaka further said that the rath yatra is about 400 years old. It is 500 meters wide from Madhabbari temple to Gop Nagar temple. The Kumudini Trust of the Saha family has kept this tradition alive since 1950. This chariot was destroyed by the Pakistani invaders in 1971. The chariot was rebuilt 12 years ago with the help of the Indian government.
Due to the closure of the Rath Yatra for the last two years due to the Corona pandemic, a grand ceremony was organized in Dhamrai this time. State Minister for Planning Dr Shassul Alam, Indian High Commissioner to Bangladesh Vikram K Doraiswami, Dhaka-20 MP Vir Muktijoddha Benazir Ahmed, Dhaka District Superintendent of Police Mohammad were the chief guests at the inaugural function. Maruf Hossain Sardar and Dhamrai Municipality Mayor Golam Kabir Mollah. The Deputy Chief of Mission of the Russian Embassy in Dhaka also took part in the function.