Bangladesh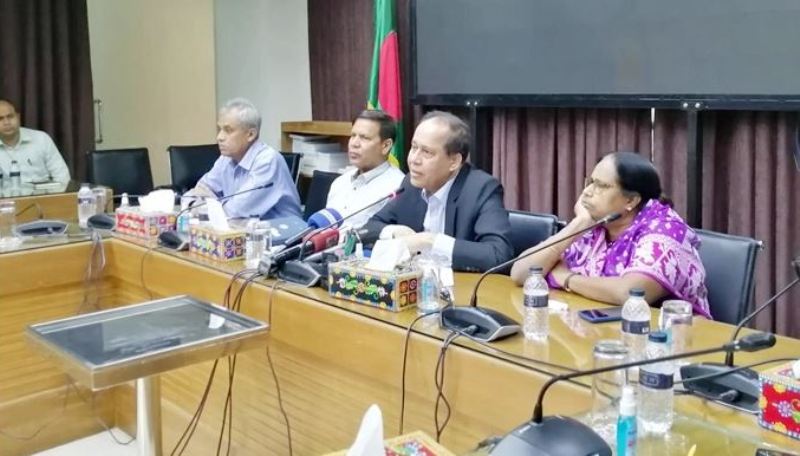 Collected
Didn't order MP Bahauddin to leave area, requested him: CEC
Dhaka, June 21: Comilla-6 MP AKM Bahauddin Bahar was not instructed to leave the area, a humble request was made. Chief Election Commissioner (CEC) Kazi Habibul Awal made the remarks while exchanging views with journalists after the Comilla City Corporation elections on Monday (June 20) at 11am.
The CEC said, "We have found out that the Election Commission has never ordered a Member of Parliament to leave the constituency. We did not see MP Bahauddin taking part in the public campaign. But some say he took part secretly. One of our expectations was that if we asked him, things wouldn't spread."
The chief election commissioner said the elected commission could not order anyone to leave the area. He said there was no doubt that Bahauddin was a very important person according to the code of conduct. "We did not order him to leave the area. We kindly requested him. We have the letter stating the same. But word spreading that he did not follow the order. This is not entirely true. Not just a Member of Parliament, the Election Commission can not order an ordinary citizen to leave the area."
He further added that earlier it was said that an influential minister had visited and the commission was able to make the person leave the area within an hour. "That is different. That minister was an outsider. But that is the permanent address of Bahauddin. It's not that a man can't stay in his house. Maybe he's disturbing or tactfully campaigning. That is why he was requested. We saw the law and gave the letter."
The CEC further said that Mr. Bahauddin did not break any law.
Earlier on June 8, a letter was sent to Bahauddin Bahar from the Election Commission. He was asked to leave the constituency. The letter came in the wake of a written complaint by independent mayoral candidate Monirul Haque Sakku.