Bangladesh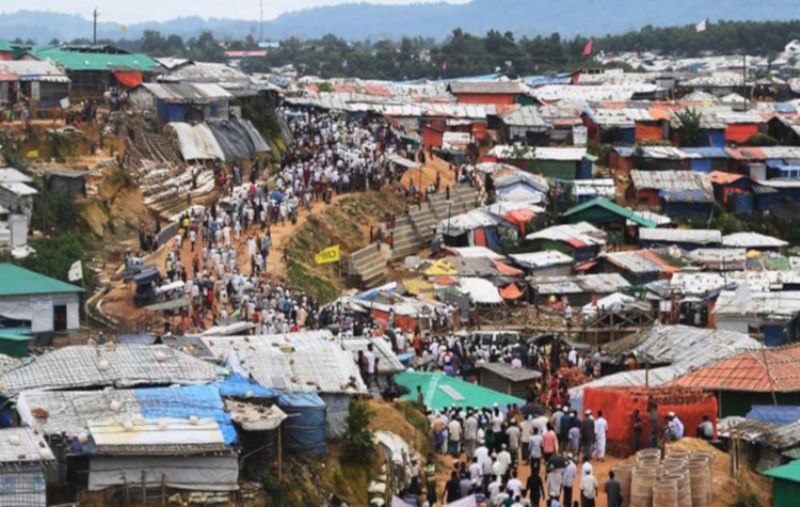 File photo
Discussions underway to honorably repatriate Rohingyas: Home Minister
Own Correspondent, Dhaka, Sept 16: Home Minister Asaduzzaman Khan Kamal said that peaceful talks are going on to return the Rohingyas in an honorable manner.
He made the remarks while speaking as the chief guest at a workshop titled 'Navage: Say No to Crime' at the Ballroom of Long Beach Hotel in Cox's Bazar on Thursday (September 15) afternoon.
The Home Minister said that village after village has been burnt down in Myanmar. Naf river is stained with blood. Then the Prime Minister said, 'we took refuge in India in 1971. Let the Rohingyas save their lives.' She told BGB to stand back, then the Rohingyas entered. They are still there, having many problems. We are respectfully trying to return them through peaceful negotiations.
Asaduzzaman Khan said, "America said Bangladesh is a bottomless basket after independence. But the president of their country, Barack Obama, told the officials of his country, 'You follow Bangladesh.' Where is Bangladesh today!"
He said, everyone wants to come to Cox's Bazar once, if the tourists do not get full pleasure here, then it is not good. That is why all forces are working here.
The Home Minister said that RAB is a symbol of the confidence of the people of the country. RAB is a symbol of confidence in anti-terrorism, anti-piracy, anti-militant, and anti-counterfeiting operations. They set an example by surrendering and rehabilitating pirates, forest bandits, and militants.
Asaduzzaman Khan Kamal said, our place is small, but the people are many. However, despite being a big country, Myanmar is expelling its citizens.
He said that RAB is working specifically in Cox's Bazar. Doing this in a place where everyone wants to come at least once. Police, RAB, BGB, and Ansar forces are here along with tourist police. Everyone's goal is to maintain a peaceful situation.
Under the new programme 'Nabajagaran', RAB has taken the initiative to make 36 young people who are at risk of getting involved in crime self-reliant. Among them, hotel service boy six, surfing five, tourist guide training five, photography training five, sewing machine training ten, driving training five. Home Minister handed over certificates to them.