Bangladesh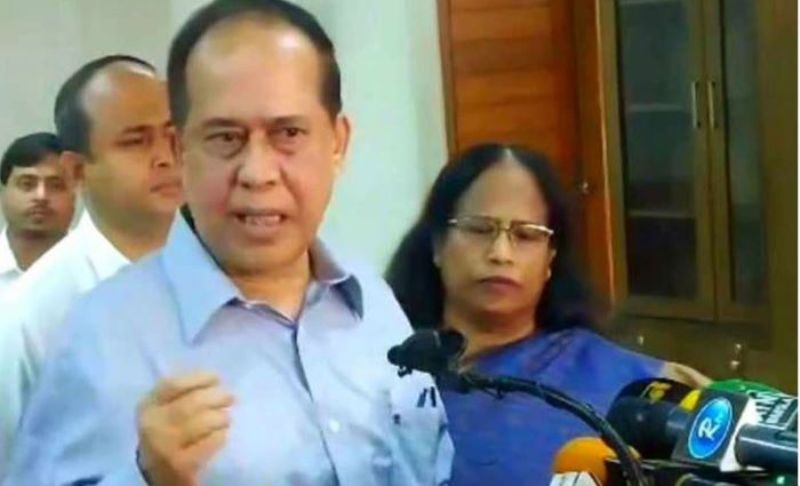 Collected
District Commissioner's behavior should not be biased: CEC
Own Correspondent, Dhaka, 18 September 2023: Chief Election Commissioner (CEC) Kazi Habibul Awal said that it is not desirable for any Deputy Commissioner to be biased. We can work to protect the environment not only after the schedule but also before.
The CEC told reporters in front of its office at Agargaon election building in the capital on Monday. He said that even before the announcement of the election schedule, if the election-related officials behave in a controversial manner, the EC can take action against them. EC has this opportunity.
The Chief Election Commissioner said that if anyone's behavior is biased during the election, then the commission must take action. It is in the interest of public trust, in the interest of elections. We are monitoring the voting environment.
In response to a question, Kazi Habibul Awal said, we want the district administrators to behave impartially. I will not comment now on whether the Prime Minister and others who are seeking votes can seek votes or not. Because no one noticed it. We will then see if anyone is violating the code of conduct after the schedule is announced.
Earlier on Monday, September 11, the Deputy Commissioner (DC) of Jamalpur Imran Ahmed said that this government should be re-elected and brought to power in order to continue the progress made by this government. This will be the commitment of each of us.
He said these things at the inauguration ceremony of the new building of Jamalpur's Motherganj municipality. As the video of his speech spread on social media, various criticisms started.
On the occasion, the Deputy Commissioner said, "While joining, I heard that I am going to an underdeveloped district 500 km away from my own district, Khulna. But after joining I saw that this underdeveloped district has changed our dear Chief Guest (Member of Parliament Mirza Azam) today.
After the statement of the Deputy Commissioner spread on social media, conscious citizens are saying that it is not right to ask for votes for the government as a public official or promise to re-elect the government.