Bangladesh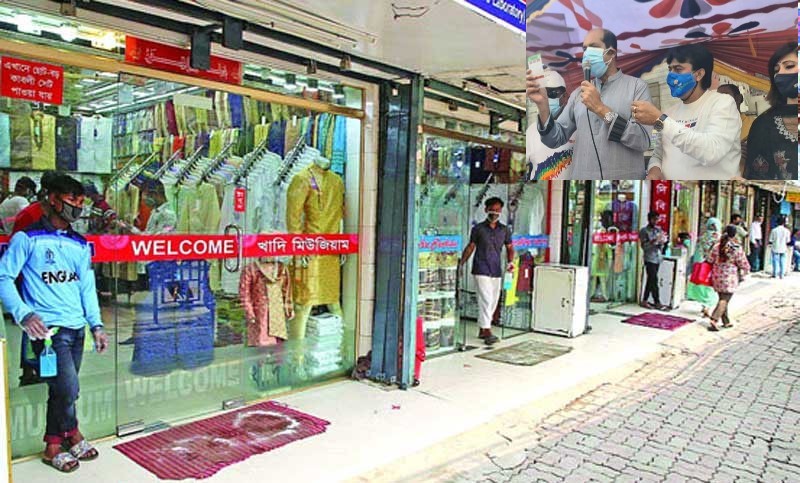 File photo
DNCC Mayor Atiq warns of stern action against shopkeepers unwilling to take vaccine
Own Correspondent, Dhaka, February 26: Dhaka North City Corporation (DNCC) mayor Atiqul Islam said stern that stern action will be taken against those shopkeeps who are unwilling to take vaccine, and their shops will be closed if they fail to show their vaccination certificates.
The mayor made the remarks on Friday (February 25) while inspecting the activities of a mass vaccination centre at Dakshinkhan's Kasai Bari Railgate area.
Mayor Atiqul Islam said, "Mass vaccination drive is ongoing. Before, you had to show a lot of documents to get vaccinated. Many people have not been vaccinated on the pretext that they have no documents, or lost those. Now there is no need for these documents. Vaccination is available only if you have a phone number. Our vaccination centre is also open on the holidays. Please everyone take your vaccine."
He said, "Even after making the process so easy, those who do not take vaccine will face stern action. If a store owner and his employees fail to show at least one dose of corona vaccination certificate, his shop will be closed."
Atiqul Islam said, "Those who have not yet taken a single dose of vaccine, take the first dose by tomorrow. Vaccination does not cost money, and no one is harmed. Rather the family and the people of the country will be protected. Everyone must be vaccinated to ensure their own safety and the safety of others."
On Friday morning, Mayor Atiqul Islam visited the DNCC vaccination centers in Zones 1, 7 and 8. At the end of the visit, he said, "Vaccination is usually closed on Fridays, but considering that people of different professions are busy on other days of the week, the office of North City Corporation has decided to keep the centres open on even Fridays. This recorded a response from people."
It is learned that 54 centers have been set up in 54 wards of Dhaka North City Corporation as part of the mass vaccination programme. It has 486 booths. People are getting vaccine without any registration, and they are also receiving certificates.