Bangladesh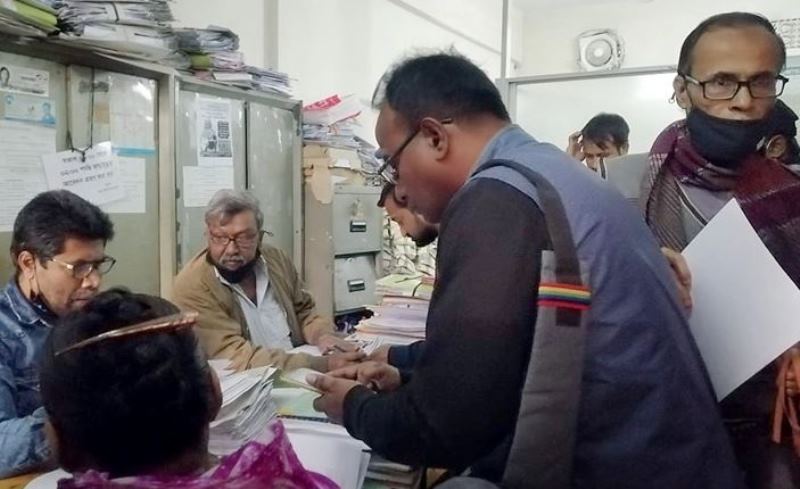 Photo: Collected
DNCC wants to give responsibility of birth registration to Councillors
Own Correspondent, Dhaka, Sept 24: Dhaka North City Corporation (DNCC) has taken an initiative to reduce citizen suffering in birth registration.
According to a proposal of the DNCC, birth registration can be done at the concerned ward councillor's office. The councilor will be the registrar, and the assistant registrar will be the secretary of the councillor's office. If this is implemented, no one will have to go to the regional office with difficulty.
DNCC officials said that there is a regional office of DNCC with eight to 10 wards. If someone needs a birth certificate, they have to go to this regional office and apply. And if someone wants to correct his birth certificate, you have to go to the office of Dhaka District Commissioner (DC Office). Citizens have to suffer a lot. Therefore, it is proposed to provide this service to the concerned councillor office to facilitate the citizen service.
The responsibility of birth registration should go to the representatives of the people. In this way the citizens do not have to go to the regional office. You can apply by going to your respective ward councillor's office. The amount of mistakes in the application will also decrease.
The service seekers believe that if the birth registration program is started in the councillor's office, the suffering of the citizens will be reduced. They said this responsibility should remain with the public representatives. People have an opportunity to answer if they are negligent in their work. Apart from this, if the birth registration is done in the concerned ward, no one will have to go to the regional office.
DNCC's birth registration function is overseen by the organization's health division. According to the sources of this department, currently, there are 54 wards under 10 regional offices in DNCC. Citizens have to apply for birth registration in all these 10 regions. The Regional Executive Officer (Deputy Secretary) of the concerned region signs as Registrar. The birth and death registration assistant also signed the birth certificate with him. Before that citizens have to fill up the birth registration form online. Then you have to apply by submitting the specified amount of money and documents. However, if there is any amendment to one's birth certificate, one has to go to the district administration office (DC office) at Sadarghat in Dhaka. In this case, one has to suffer the most.