Bangladesh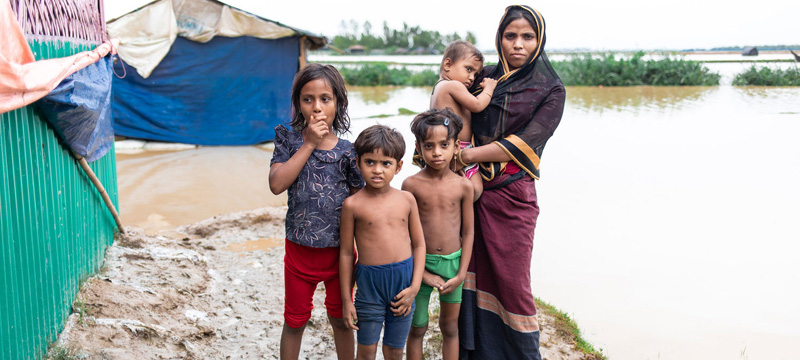 Image: WFP/Nihab Rahman
Donors are turning their backs on the Rohingya crisis
Dhaka, October 3, 2021: Donor groups' support for the Rohingya, who fled to Bangladesh in the face of military repression, killings, rapes and torture in Myanmar, has begun to wane.
The latest report from the Inter-Sector Coordination Group (ISCG), which works with the Rohingya, found that in 2021, the Joint Response Plan (JRP) received 942 million in grants for the Rohingya and Cox's Bazar local communities. Millions of dollars. Donors pay in the first eight months of this year (January-August).
From August 25, 2016 to September this year, donor groups provided 262 billion in aid to the Rohingya, the report said. At the end of last September, the United States announced a grant of 160 million for the Rohingya living in Myanmar and Bangladesh.
Donors are turning away from the Rohingya because of a new humanitarian crisis in Afghanistan and a lack of specific plans for repatriation, officials say. They say that at the rate at which foreign aid is declining, the responsibility of 1 million Rohingyas may soon fall on the shoulders of Bangladesh.
It is learned that the demand for humanitarian assistance to the Rohingyas has not been fully met in any year from 2016 to this year. Since 2019, Rohingya funding has been steadily declining compared to the previous year. In the first eight months of this year, only 34 per cent of the demand came from the oppressed population.
In this regard, the Chairman of the Department of International Relations of the University of Chittagong. Sujit Kumar Dutt told Jago News that the Afghanistan issue has had a big impact.
Human life has started there after America withdrew its troops from there. The Rohingya issue has largely weakened the humanitarian situation in Afghanistan
Due to the stage. Another thing is that donors see long-term investment in the Rohingya issue. They don't want to invest long term.
It is learned that Rohingyas received 83 percent of the demand in 2016, 69 percent in 2016, 69 percent in 2019 and 59.4 percent of the demand in 2020.