Bangladesh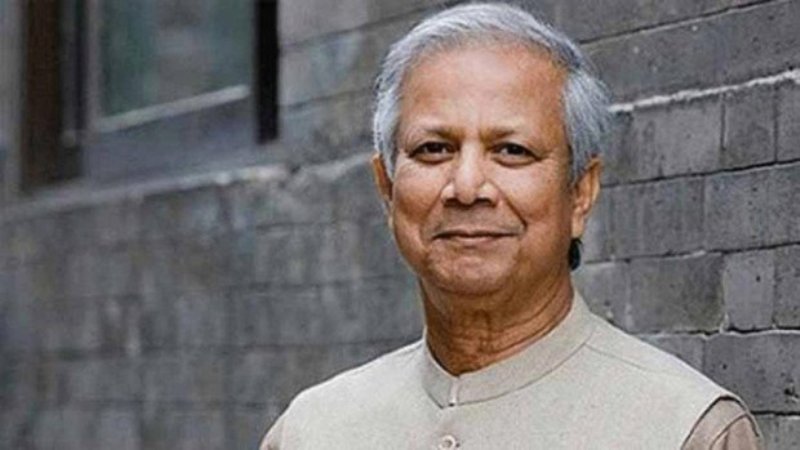 Collected
Dr. Yunus pays Tk 400 crore to dismissed workers of Grameen Telecom
Dhaka, May 23: Grameen Telecom chairman and Nobel laureate economist Dr Muhammad Yunus has given Tk 400 crore to 176 sacked workers. Barrister Md Mostafizur Rahman Khan, their lawyer, told the company court on Monday (May 23).
The matter was heard in a single bench of the Companies Court of the High Court headed by Justice Muhammad Khurshid Alam Sarkar. Now the petition filed in the High Court seeking termination of Grameen Telecom will be withdrawn by the workers.
Advocate Md. Yusuf Ali, a lawyer for the workers, said this. Earlier, on February 7, Yusuf Ali had applied for termination on behalf of Grameen Telecom's workers-employees union.
The lawyer said that the company owe more than Tk 250 crore to the workers. The liquidation of the company was demanded by demanding this money. Now the process of withdrawing that application is going on. For a long time, workers have been dissatisfied with the layoffs in Grameen Telecom. It is learned that Grameen Telecom laid off 99 employees in a single notice. Employees of the company said that this was done because a case was filed over the debt.
The first case was filed in 2016 by 14 former employees of Grameen Telecom for non-payment of arrears. Later, the present employees of Grameen Telecom filed 93 cases against Dr. Muhammad Yunus for debt. A total of 107 cases were filed in the Dhaka Labor Court. Besides, 14 former employees of the company filed 14 more cases for the money owed.
According to the lawsuit, Grameen Telecom has 34.20 percent stake in Grameenphone. The company also provides Nokia mobile services in addition to its own mobile phone. Although the company has a legal obligation to distribute profits among its employees, it has not done so. Grameen Telecom has made a profit of Tk 6,015 crore from 2006-2019. However, despite the provision to pay five percent of the net profit to the workers, the welfare fund of the organization and the workers welfare fund of the government in the ratio of 80:10:10, it was not paid.