Bangladesh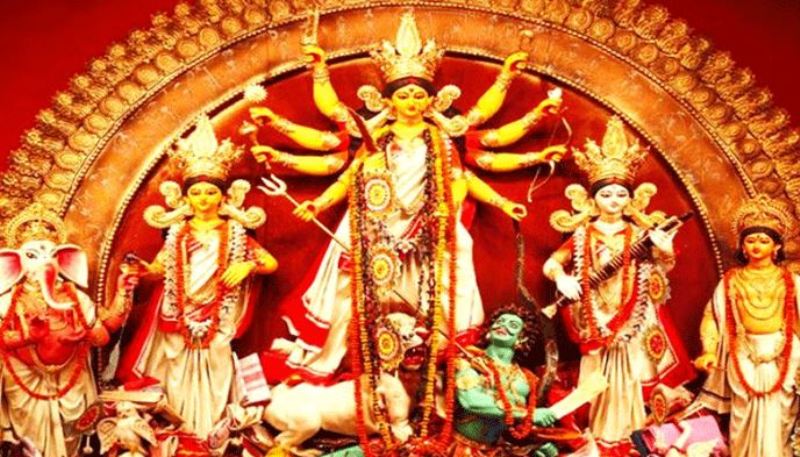 Collected
Durga Puja starts in the country
Dhaka, October 1: Durga Puja, one of the religious festivals of Hindus, started with the worship of Goddess Durga in marquees. Today Saturday (October 1) is Mahasashti. The puja, which begins with Mahasashthi, will end on October 5 with the idol immersion on Bijaya Dashami.
It is learned that the first day of the festival ended with the Kalparambha and Bodhana invocation and adhabasa at 7:30 am in the marquees. Chandipath was also performed.
According to Hindu rituals, it is also known that Goddess Durga will come to Mortyaloka (Earth) riding on Gaje (Elephant) for the good of the world. It will reduce natural calamity and increase crop production. On the other hand, she will take a boat ride to heaven. As a result, the welfare of the world will be achieved.
It is also known that on Sunday (October 2), the second day of the festival, the puja of Mahasaptami will be held at 6:30 am. On Monday Maha Ashtami Puja will be held at 9.30 am and Kumari Puja will be held at 11 am. Sandhi Puja will start at 4:44 PM and end at 5:32 PM. Navami Puja will start at 6.30 am on Tuesday. Pushpanjali at 10.30 am. Next day, Wednesday, Dasami Puja will start at 6:30 am, Pushpanjali will be at 8 am and the Puja will end and Darpan Bisarjan will be done by 8:50 am.
According to the sources of Bangladesh Puja Udjapan Parishad, this time Hindus will celebrate Sharidiya Durga festival in 32,168 marquees across the country. Security measures have been taken by the administration as well as each puja celebration committee to ensure smooth celebration of autumn festival in these marquees. CCTV cameras have been installed in each pavilion and volunteer teams have been formed to guard the marquees.