Bangladesh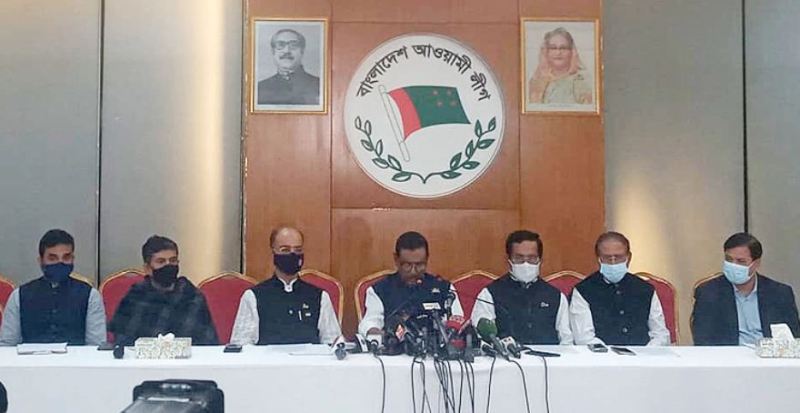 Photo: Collected
EC formation law to be passed in the current session
Own Correspondent, Dhaka, January 18: Minister for Road Transport and Bridges and General Secretary of the Awami League Obaidul Quader said all efforts will be made to pass a law in the current session of the parliament to form a new Election Commission (EC).
He made the remarks at a press conference at the Awami League's central office on Bangabandhu Avenue in the capital on Monday (January 17).
Obaidul Quader said there is a need for a law to appoint the Chief Election Commissioner and other commissioners and to form the Election Commission (EC).
The Bangladesh Awami League has established a constitutional norm and political practice to establish a political consensus on the formation of the Election Commission. This constitutional practice is the formation of the Election Commission on the basis of the views and participation of all through the formation of 'Search Committee' / 'Inquiry Committee'. This system has been practiced twice so far (in 2012 and 2017) and the Election Commission has been formed accordingly. Twice the representatives of all the political parties and civil society of the country participated in this exercise. In this case, a law may be enacted in the light of this practice and in light of Article 118 of the Constitution from this processual experience.
Awami League presidium members Jahangir Kabir Nanak, Md. Abdur Rahman and Muhammad Faruk Khan, Information and Research Secretary Dr. Selim Mahmud, Office Secretary Barrister Biplob Barua, and Deputy Office Secretary Sayem Khan were also present at the press conference.