Bangladesh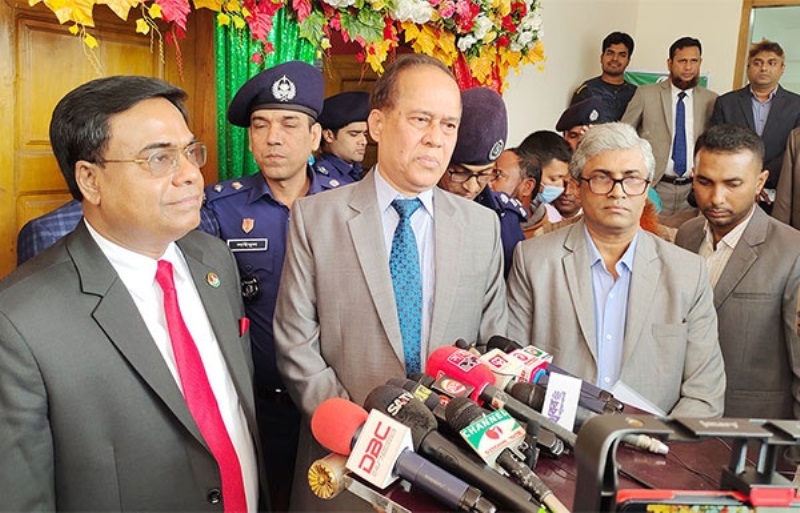 File photo/Collected
EC has capacity to conduct polls using EVMs in 50 seats in national elections
Dhaka, December 23: If new EVM machines are not purchased, it is possible to conduct polls using EVM in only 50 constituencies in the next national elections.
Chief Election Commissioner (CEC) Kazi Habibul Awal said this after an exchange meeting with the district-level government officials and upazila election officers at Patuakhali District Commissioner's conference room on Thursday (December 22).
The CEC said that a proposal for the purchase of new EVM machines has already been sent and the scrutiny is on. However, the Election Commission is also considering the economic capacity of the government. At present we have EVM voting capacity in 50 constituencies in national elections.
Election Commission Secretariat Secretary Jahangir Alam, Patuakhali Superintendent of Police Md. Saidul Islam and officials of various government departments were present in the exchange meeting under the chairmanship of Patuakhali Deputy Commissioner Md. Shariful Islam.
CEC Habibul Awal visited Patuakhali on a three-day visit. On Thursday afternoon, he visited the land proposed by Kuakata Regional Election Training Institute. He is scheduled to leave for Dhaka on Friday.