Bangladesh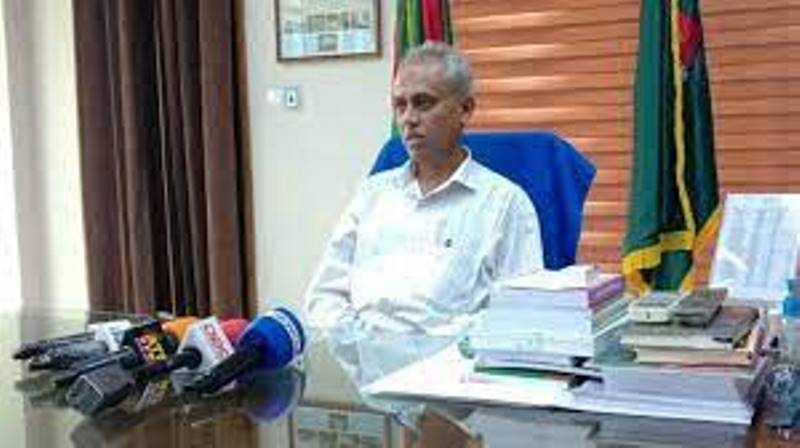 Photo: Collected
EC warns of strict action against election agents in case of rigging
Own Correspondent, Dhaka, Nov 16: Election Commissioner (EC) Md. Alamgir has warned of taking strict action against candidates' agents if they rigged the polling.
Speaking to reporters at his office in the election building on Tuesday (November 15), EC Alamgir said that strict action would be taken against the candidates' agents if they help or tamper with the polling booths. Therefore agents cannot be kept outside the center. No party will accept it. If mosquitoes get inside the mosquito net, it will not happen if the mosquito net is burned. Must repel mosquitoes. Similarly, action should be taken if any agent is involved in irregularities.
He said, "Many say EVM is a rigging machine. After we took over, we discussed with the experts. From the experience of past elections, I have seen that there is no chance of tampering in EVMs. We are not technical experts, experts say. I also called the teams to bring their technical team to check."
He said, "The first thing that is said about EVM is that results can be changed by programming. Those who say theoretically may be right. But in terms of reality it is not correct at all. You can tell if a company's medicine is adulterated. But not all companies have adulterated medicines. Our EVM is different. Many say like India's EVMs. Actually it cannot be compared with India. Voter identification in EVMs in India is done manually. Identification in our EVMs is done automatically. As we have voter database with photo and fingerprint. So all the information of the voters is verified through the machine. Which is not possible in Indian EVMs."
A former EC secretary said it only adds and subtracts. Like a calculator. As in calculators, there is no opportunity to change the program. Our EVMs do not have that facility. Those who say that there is misinformation about EVM, say it without knowing it without understanding it. They can check in any EVM if they want.