Bangladesh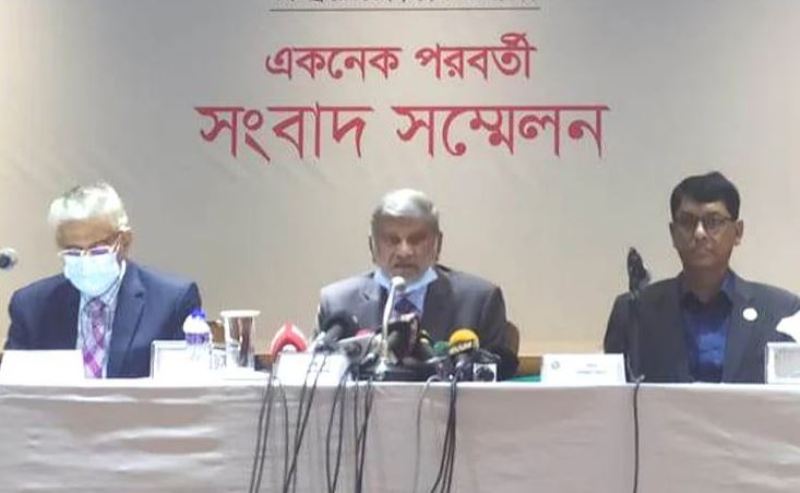 Collected
ECNEC approves eight projects
Dhaka, November 23: Eight projects have been approved in the National Economic Council Executive Committee (ECNEC) meeting. The meeting was held on Tuesday (November 22) at the NEC conference room in Sher-e-Bangla Nagar under the chairmanship of Prime Minister and ECNEC Chairperson Sheikh Hasina.
The concerned ministers and secretaries were present in the meeting. After the meeting, Planning Minister MA Mannan gave details in the press conference.
The minister said eight projects have been approved in the meeting. Tk 4,826.21 crore will be spent on the implementation of the approved projects. Out of this, Tk 2,341 crore will be available from government funds, Tk 2,207 crore will be available from foreign loans and Tk 278 crore will be received from the organization's own funds.
The sanctioned projects are:-
Upgradation project of 4 district highways under Comilla road department to proper standard and width.
Construction of Galachipa Bridge over Ravnabad River at the 70th km of Lebukhali-Baufal-Galachipa-Amragachia District Highway (Z-8806) and Transport Master Plan and Preliminary Feasibility Study for Urban Metrorail Transit Construction of Chittagong Metropolitan Project.
Ministry of Local Government, Rural Development and Cooperatives Coastal Cities Climate Resilient Project.
Third Submarine Cable Laying (1st Revised) Project of the Ministry of Posts and Telecommunication Technology to expand Bangladesh's international telecommunication system.
Jail Security Modernization, Dhaka, Mymensingh and Chittagong Division (1st Revised) (5th Extension) Project of Ministry of Home Affairs.
National Information and Communication Technology Infrastructure Development (Info-Government 3rd Phase) (3rd Revised) Scheme of Department of Information and Communication Technology.
Nutrition and Food Security Strengthening Project through Agricultural Development of the Ministry of Agriculture.