Bangladesh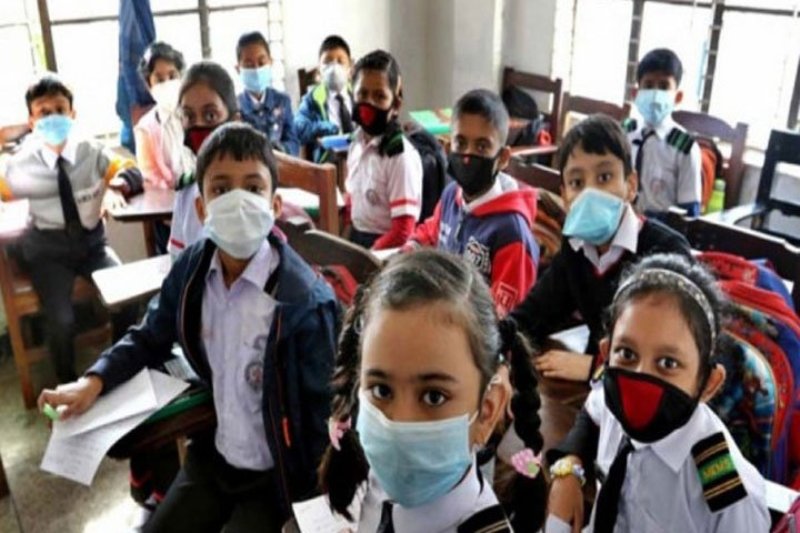 Collected
Educational institutions to open from Sept 12; One student per bench in primary classes
Dhaka, September 11: Schools and colleges in Bangladesh are going to open from Sunday (September 12), following a hiatus due to the ongoing Covid-19 pandemic. The Directorate of Primary Education (DPE) has issued 16-point guidelines on how to operate after the opening of government primary schools. It said there should not be more than one student per bench to ensure physical distancing.
The 16-point directive was issued by the DPE on Friday (September 10).
Notable instructions are: -
1. Daily assembly will not take place. Students will do light physical exercise (PE) in their seats at a safe distance under the supervision of the teacher. Anyone can refrain from doing PE if they feel the need.
2. Students will sit in zigzag or Z format. No more than one person will sit on each bench. To ensure physical distance, the same class should be divided into multiple groups and taught in multiple rooms and with the help of multiple teachers.
3. Pre-primary class activities will be closed until further notice.
4. Class activities for fifth graders will run six days a week. Students in other classes will come one day a week until further notice.
5. Class activities will continue without tiffin breaks, with a maximum of two classes of students coming to school at the same time on the same day. Class activities must be completed within a maximum of three hours.
6. Considering the number of classrooms and students, the school authorities will follow the updated syllabus by maintaining multiple physical shifts or one class or a maximum of two classes on each day of the week to maintain physical distancing. However, if it is possible to follow the hygiene rules considering the real situation, the teaching plan can be taken with the permission of the DPE.