Bangladesh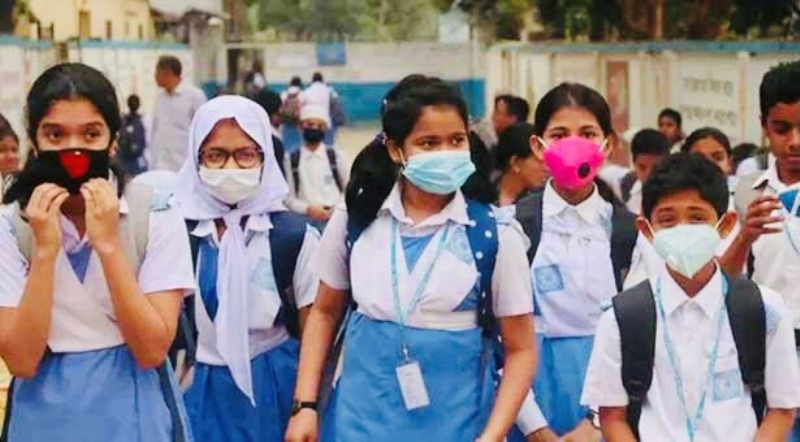 Collected
Educational institutions to remain open
Dhaka, January 11: Coronavirus infection has started to increase again in the country. In this situation, the government is going to impose restrictions to prevent upward transmission. However, it has been decided to keep the educational institutions out of the scope of this restriction.
The decision was taken at a meeting of Education Minister Dipu Moni with the government's National Technical Advisory Committee on Covid-19 on Sunday night (January 9).
Former Vice Chancellor of Bangabandhu Sheikh Mujib Medical University, Professor Dr. Nazrul Islam, a member of the Technical Advisory Committee, confirmed the matter to Dhaka Post.
He said many issues, including restrictions, were discussed at the meeting. In the meantime, there has been a long discussion about educational institutions. In the end, despite the restrictions, it has been decided to keep the educational institution open.
Professor Dr. Nazrul Islam said, first we will meet in a week. After closely monitoring the situation of that week, it will be decided what to do next. He further said that there will be a briefing of the Ministry of Education tomorrow regarding all the decisions of today's meeting. All the details will be informed there.
The 51st meeting of the technical committee was chaired by the chairman of the committee Prof. Dr. Mohammad Sahidullah. Education Minister Dipu Moni was present as the chief guest.
Earlier in the day, after the ninth convocation of Daffodil International University at Ashulia in Savar, Education Minister Dr Dipu Moni said in response to a question from reporters that Corona would not listen to rumors about the closure of educational institutions in the situation. Corona vaccination activities of students are in full swing. We are trying to figure out how to keep the educational institution safe and prevent infection.
Expressing hope that the students would return to normal education activities, the minister said, "Does education depend on examination certificates?" If so, why are so many certified unemployed? Of course, this is not what we want. That's why I'm trying to bring a change from absolutely pre-primary. Through which education will not depend only on exams and certificates. Students will learn through application.