Bangladesh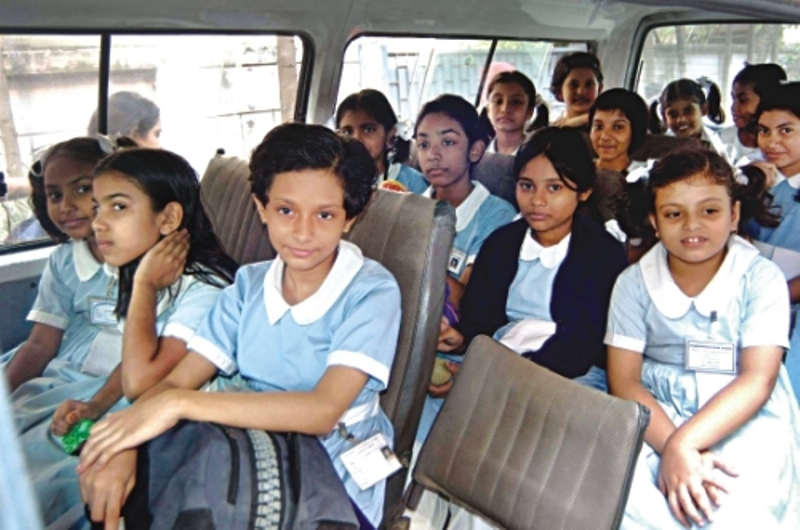 Collected
Educational institutions to reopen after considering Covid-19 situation in Bangladesh: Dr Dipu Moni
Dhaka, August 16: Education Minister Dr Dipu Moni has said that the educational institution will reopen only after considering the Covid-19 situation in the country. She said this in response to a question from reporters at a function organized on the occasion of National Mourning Day at the International Mother Language Institute on Sunday (August 15).
"We have made various plans at different times to open educational institutions. As the situation worsened, we had to back down from that. Now, given the coronavirus infection and mortality rate and the overall situation, there is no chance to say when we will be able to open educational institutions," the minister said.
"The death rate from coronavirus is now declining. So we hope that if everyone follows the rules of hygiene properly, the death rate will go down further. According to experts, if the infection rate is five percent or less, then the educational institution can be opened. As we keep that in mind, at the same time we are launching a massive vaccination campaign.
"The Prime Minister also announced that all our students, especially those above the age of 18, will be brought under the vaccine. If we can bring the teachers-students and those concerned under the vaccination program, then there will be no obstacle to open the educational institution. The work of vaccinating teachers and staff is almost at the final stage. Most of the residential students of the university have been vaccinated. So if we can bring the rest of the students under the vaccine, we will be able to make a decision even if the infection rate does not go down to five," she added.
"Here are two things - one is to reduce the rate of infection and bring everyone under the vaccine. We will be able to make any decision when these two happen," Dipu Moni said.
"We are fully prepared to open all educational institutions at all levels at any time. It totally depends on the state of the coronavirus pandemic. According to last year's experience, the number of infections decreased in November-December. If that happens again this year, then we will be able to take SSC and HSC exams at that time, Inshallah. Accordingly we have fixed the examination schedule. And it will be possible to open educational institutions.," she said.
However, the Education Minister said that everything will depend on the coronavirus pandemic.