Bangladesh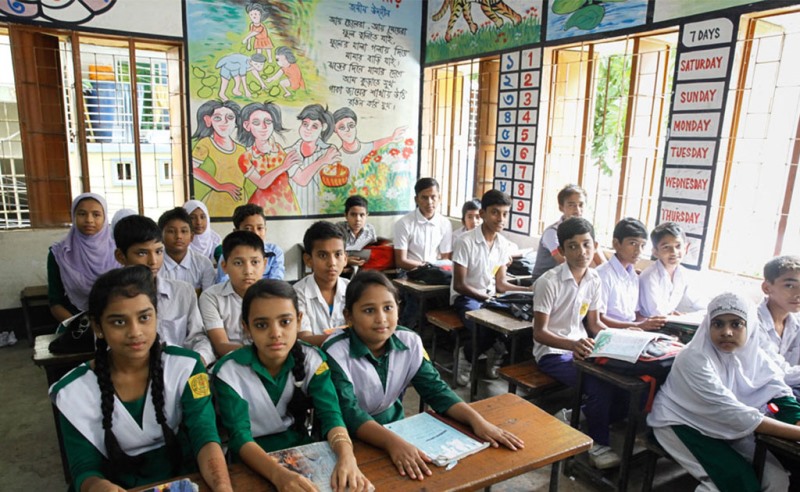 Collected
Educational institutions to reopen on May 23
Dhaka, March 26: The government has decided to open all the primary, secondary and higher secondary level educational institutions in the country from May 23. The information was given by the Ministry of Education after the meeting of the National Advisory Committee on Coronavirus on Thursday (March 25).
The information was given in a press release signed by Information and Public Relations Officer of the Ministry of Education MA Khair on Thursday evening.
Considering the health and overall safety of students, teachers, staff and parents due to the increase in coronavirus infection, it has been decided to start classes on May 23 after Eid-ul-Fitr in all secondary and higher secondary level educational institutions on the advice of National Advisory Committee on Covid-19.
However, online education will continue during this time. At the same time, Education Minister Dr. Dipu Moni urged the teachers-students and parents to abide by the health rules.
Educational institutions have been closed since March 17 after the first coronavirus patient was identified in the country on March 8 last year. After that, the ongoing leave of the educational institution was gradually increased till February 28.
Considering the overall situation, Prime Minister Sheikh Hasina instructed the cabinet meeting on February 22 to take a decision on whether the educational institution can be reopened with all concerned.
An inter-ministerial meeting was held at the Secretariat on the night of February 27 as per the instructions of the Prime Minister. At the end of the meeting, in a press briefing, it was announced that all the educational institutions of the country would be reopened on March 30. However, due to the increase in corona infection, the Ministry of Education has decided to postpone it again.