Bangladesh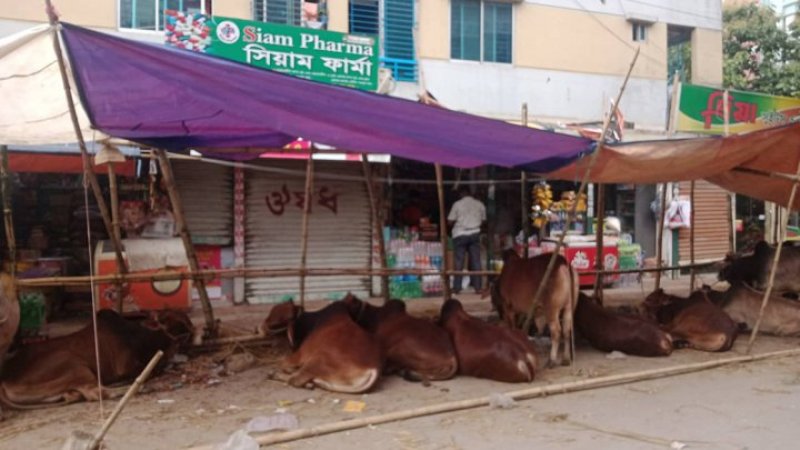 Photo: Collected
Eid-ul-Azha: Animal market in residential area, locals suffer
Own Correspondent, Dhaka, July 6: On the occasion of the upcoming Eid-ul-Azha, a cattle market has been set up in the Banasree residential area of Meradia in the capital. Cows and goats have been tied up in front and back of houses, roads, sidewalks, shops, hospitals, mosques, and loud microphones are being used all day long to announce the sales of animals.
According to the announcement of the two city corporations, the sacrificial (kurbani) animal market will be held in the capital four days before Eid. Traders have already started coming to the market from different parts of the country. Citizens of residential areas complain that people are not able to use the sidewalks because of the animals being tied up everywhere.
Russell Sabrin, property officer of Dhaka South City Corporation, said, "Cows have started coming to the market. Sales will start from our scheduled date."
"Locals can complain to the police or to us. We did not set up a haat blocking anyone's way. No one complained about the inconvenience. If so, action will be taken," Sabrin added.