Bangladesh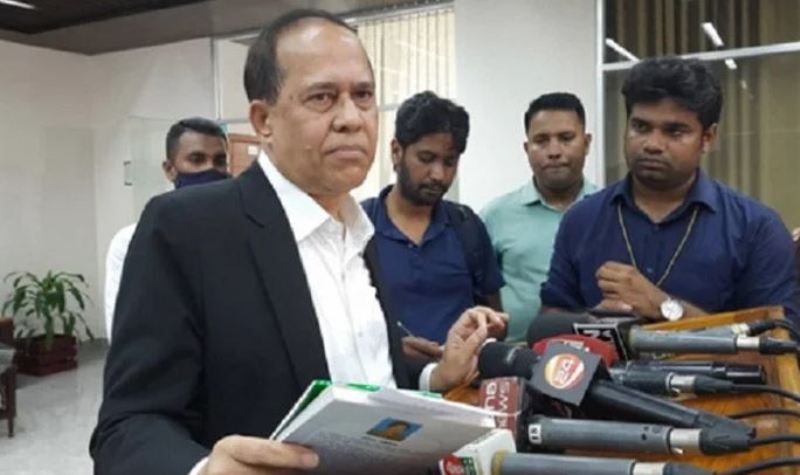 Photo: Collected
Election will be more transparent than before: CEC to US Ambassador
Own Correspondent, Dhaka, June 9: Chief Election Commissioner (CEC) Kazi Habibul Awal has said that the 12th National Assembly election will be more transparent and fairer than any other previous election.
He made the remarks in a courtesy call on US Ambassador Peter D. Haas at the Election Building in the capital's Agargaon on Wednesday (June 8). The CEC spoke to reporters after the meeting.
"First of all, they (the US ambassador) have no message. It was only a courtesy call. He welcomed me as the new CEC and wished me success. The US ambassador also said his government would cooperate if needed," he said.
When asked if the US ambassador had said anything about the election, the Chief Election Commissioner said, "He had not actually discussed the election, and only asked how am I feeling. I said our election is not as smooth as America's. There is a little turbulence. From there we are ready. I hope we will get cooperation from all government agencies and the election will be successful. I will try to make the election fair."
CEC Kazi Habibul Awal said CCTV cameras will be arranged at the polling stations if possible. He said it would make surveillance easier. "I hope the government will also help. We will try to make a good choice within our limitations," he said.
Kazi Habibul Awal said there was no discussion with the US ambassador on any election challenge.
Meanwhile, US Ambassador to Bangladesh Peter D. Hass has said that the United States does not care who wins the next parliamentary elections in Bangladesh. The United States wants an election where the people of Bangladesh can choose their leader.
He was speaking to reporters after a courtesy call on Chief Election Commissioner (CEC) Kazi Habibul Awal.
The Ambassador said that the Election Commission is very important in the whole election and in the election process. Not only the Election Commission but also the government, political parties, media and the people have a role to play in organizing free and fair elections.
When asked if the United States has any advice on holding the election, he said, "Of course not. The United States has no role to play. This is a matter of the Election Commission and all Bangladeshis, it is not our business."