Bangladesh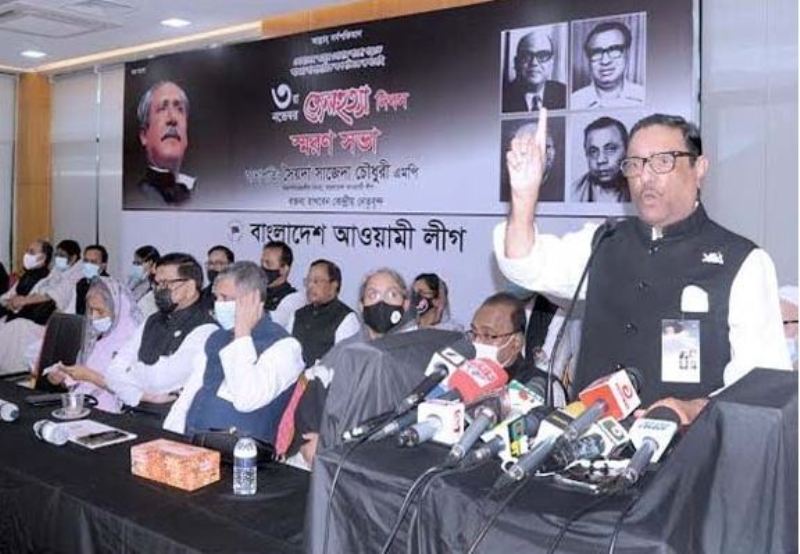 File photo
Elections will be held according to the constitution: Obaidul Quader
Own Correspondent, Dhaka, May 11: Awami League General Secretary and Minister for Road Transport and Bridges Obaidul Quader has said that the next parliamentary elections will be held under the Election Commission as per the constitution. In this case, there is no benefit in bargaining.
He said, "I will tell the BNP not to bargain. There is no benefit in bargaining. The government will follow the constitution, and support the Election Commission in the same way that elections are held in other countries of the world."
Obaidul Quader made the remarks while inaugurating a meeting of leaders of allied organizations with members of the party's secretariat at the Awami League's central office on Bangabandhu Avenue in the capital on Tuesday.
He said, "What the BNP is saying is for bargaining. Prepare for elections, there is no alternative to change of power without elections. If the people vote for you in the election, get elected or we lose, then we will always be in favour of this neutral election."
"We will hold free, fair and credible elections with the confidence of the people. Power will change at the will of the people. We will tell the BNP to come to the polls without bargaining here and there," he added.
Responding to a recent statement of BNP's Mirza Fakhrul Islam, Obaidul Quader said, "Where is the objection? Elections through EVMs are being held in many countries across the world. Do you want to manipulate the election? There is no more modern method than this EVM system to avoid fraud. Why would you object? Why resign? What have we done wrong?"