Bangladesh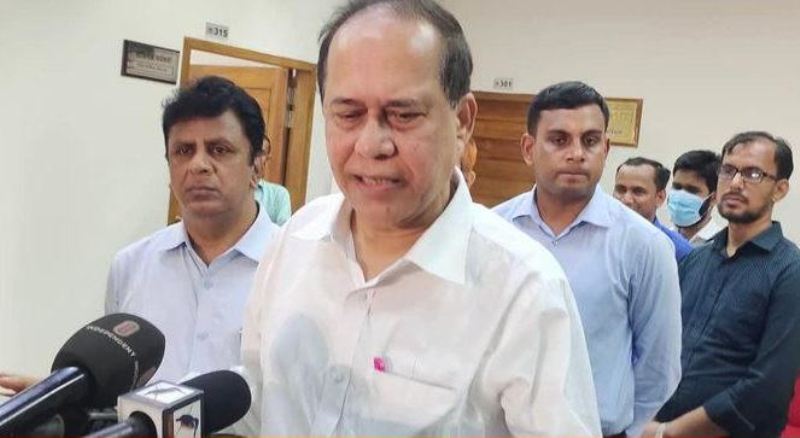 File photo
Elections will be in question if govt does not cooperate: CEC
Own Correspondent, Dhaka, July 26: Chief Election Commissioner (CEC) Kazi Habibul Awal said that the government should support the commission during elections, and if the government does not cooperate with the Election Commission, the election would be in question.
He said these in the concluding speech of the dialogue with the Bangladesh Muslim League on Monday (July 25). A delegation of 12 members led by the party's president Advocate Badruddoja Souza went to the dialogue.
CEC said, "I will seek the cooperation and help from the government in the light of the law. You will also see our role in that regard. Truly, the command of the power imposed on us is in my hands, the power is in the hands of the police, in the hands of the BGB, in the hands of the army. Power is not in my hands, command is in my hands. We have to create such conditions that the energy responds when we command it. It is necessary for election."
CEC also said, "Finally, I want to say that the work of election is not very easy, it is difficult. Even though it is difficult, we have to take it as a challenge and face this difficult task, the challenge. I believe, if we all have unity in thought, unity in consciousness, if we have sincerity and honesty in our beliefs, then we can do any difficult task, any task, no matter how complicated, no matter how impossible it is."
Mentioning that efforts will be made to conduct free, fair and impartial elections, the CEC said, "A little earlier a leader of the Bangladesh Muslim League said that the capacity of the Election Commission is not infinite. Participants will need cooperation. Through political compromise, the problems that exist in the deadlock can be solved politically. If you unite and take that effort. There will be no error of effort on our part."