Bangladesh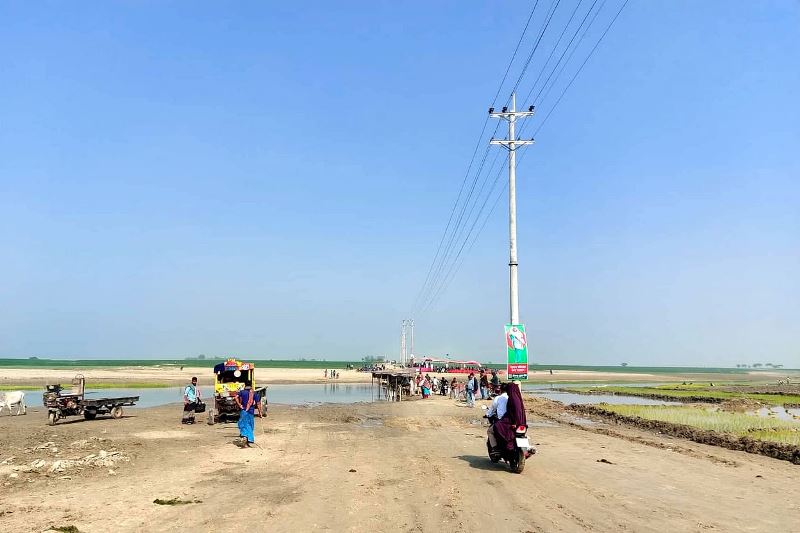 Collected
Electricity finally reaches two unions in Patuakhali
The isolated Charkajal and Charbiswas Unions along the river in the coastal area of Galachipa in Patuakhali were finally illuminated by electricity. Patuakhali-3 MP SM Shahzada on Thursday (June 10) at 12 noon officially inaugurated the utility in Charbiswas by pressing the electricity connection switch at the K Ali College ground. The electricity will be shared between 465 families.
Chairman of Charbisbas Union Parishad (UP) Tofazzal Hossain Babul Munshi presided over the function. Galachipa Upazila Parishad Chairman Md. Shahin Shah, Patuakhali Palli Bidyut Zonal Manager Abul Bashar Azad, Upazila Nirbahi Officer Ashish Kumar, Awami League President Prof. Santosh Dey Editor Golam Mostafa Tito and Vice Chairman Md. Nizam Uddin.
Electricity is connected to these two unions through submarine cable from Char Fashion in Bhola to the bottom of the river. 7,598 customers of Charkajal and 6,014 customers of Charbiswas will get this facility.
On the inaugural day, electricity reached 238 customers in Charkajal and 227 customers in Charbiswas.