Bangladesh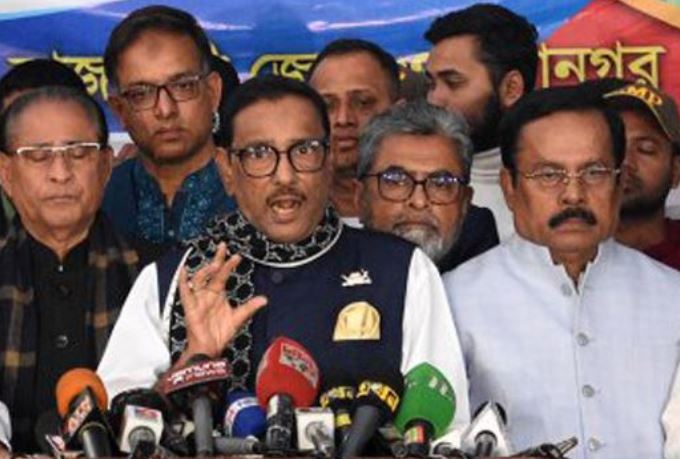 File Picture
Entire Bangladesh has changed in 14 years: Minister
Dhaka, 29 January 2023 : Awami League General Secretary and Bridges Minister Obaidul Quader said that the Prime Minister's public meeting in Rajshahi will be the biggest rally in memory.
He said party and government leaders will seek support for the boat symbol from the assembly in the upcoming elections.
He said these things to reporters after visiting the Rajshahi Madrasa field on Saturday evening.
Obaidul Quader said that all preparations for the rally have already been completed.
People of Rajshahi are ready to welcome the Prime Minister.
In this gathering, Prime Minister will talk about Smart Bangladesh and Vision 2041.
The whole of Bangladesh has changed in the last 14 years. Rajshahi has also changed in the same way. Sheikh Hasina's main contribution behind this change.
In response to a question from the journalists, the Awami League general secretary said that there is only one year left for the elections. We have already started the election process. The Awami League president will seek the support of Rajshahi residents to vote by boat in the next election.
At that time, Information Minister Hasan Mahmud, Awami League Presidium Member Abdur Rahman, Rajshahi City Corporation Mayor AHM Khairuzzaman Liton, Awami League Organizing Secretary SM Kamal Hossain, Rajshahi Metropolitan Awami League General Secretary Dablo Sarkar were present.