Bangladesh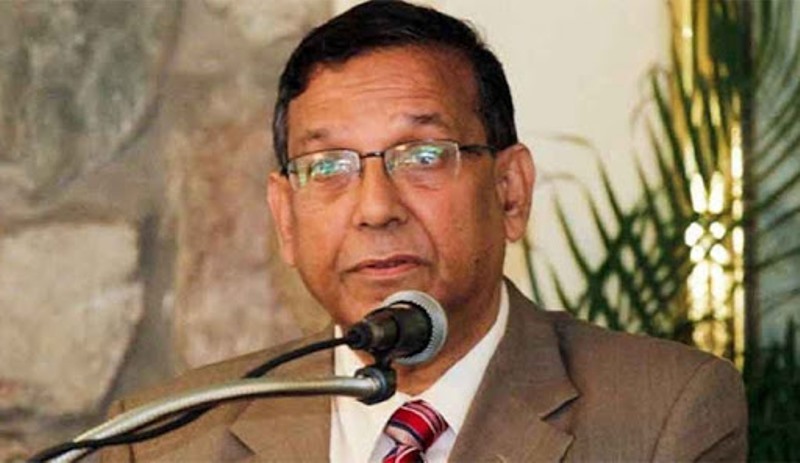 Collected
Europe eagerly waiting for Covid-19 vaccines, we have imported them quickly: Law Minister
Dhaka, February 8: Like all over the country, coronavirus vaccination program has been inaugurated in Akhaura and Kasba upazilas of Brahmanbaria district. Law, Justice and Parliamentary Affairs Minister Advocate Anisul Huq inaugurated the program in two virtually separate upazilas via video conference on Sunday (February 7) at noon.
"While many developed countries in Europe are crying out for the coronavirus vaccine, we have got the vaccine quickly with the foresight of Prime Minister Sheikh Hasina," the law minister said.
Anisul Huq said that there is still a conspiracy against Bangladesh. Attempts are being made to divide. The minister called for vigilance and unity.
Mayor of the municipality Md. Takzil Khalifa Kajal, Upazila Parishad Chairman Mohammad Abul Qasim Bhuiyan, Upazila Awami League convener Mohammad Joynal Abedin, Upazila Health and Family Planning Officer Dr. Rashedur Rahman, Officer-in-charge (OC) of Akhaura Police Station Mohammad Rasul Ahmed Nizami and others were present at the inaugural function held at Akhaura Upazila Health Complex.
After the inauguration, three policemen - Ramiz Uddin, Abul Hashem, Kamal Hossain - were vaccinated. Then Upazila Nirbahi Officer Nur-e-Alam, Upazila Press Club President Mohammad Manik Mia took the vaccine. The minister inquired how they felt after the vaccination.
Meanwhile, Kasba Upazila Executive Officer Masud Ul Alam presided over the inaugural function. Upazila Chairman Advocate Rashedul Kawsar Bhuiyan Jibon, Upazila Assistant Commissioner (Land) Hashiba Khan and other doctors and health workers of the health complex were special guests.
Asaduzzaman, Resident Medical Officer of the Upazila Health Complex, received the first vaccination on the inaugural day. Later, five more health workers were vaccinated. As of Sunday, 236 people have been included in the list for vaccination in this upazila through registration.