Bangladesh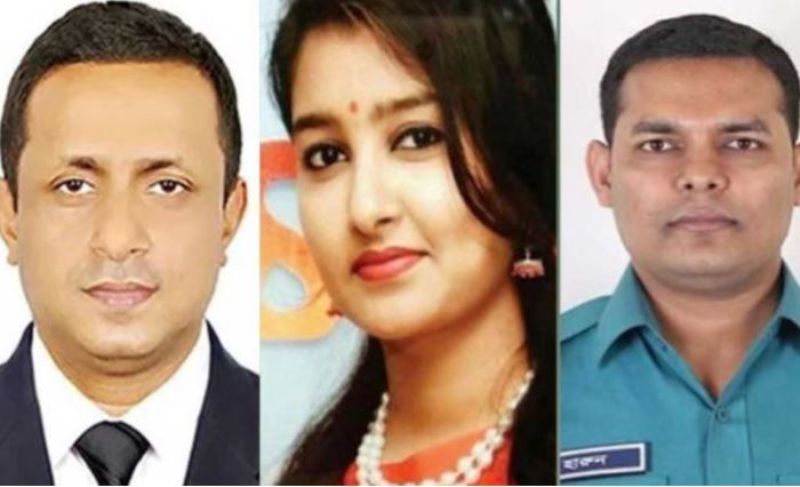 Collected
Everyone likely responsible including Harun-Sanjida-Mamun
Own Correspondent, Dhaka, 19 September 2023: Suspended Additional Superintendent of Police (ADC) Haroon Or Rashid is caught in a departmental investigation in connection with the beating of three Chhatra League leaders while detained at Shahbag police station in the capital. In the Dhaka Metropolitan Police (DMP) investigation, the investigation officers found him responsible for the incident that day.
Besides, ADC Sanjida Afrin, President's APS Azizul Haque and Chhatra League leaders also feel that the investigation officers cannot avoid responsibility. 5 policemen including ADC Harun may be punished in the police station beating incident. This information was known by talking to the people related to the investigation.
The reputation of the police and administration has been tarnished in this incident. Sources said further disciplinary action may be recommended against those involved.
According to a source related to the investigation, after being taken from the hospital, the police beat up the three BCL leaders by keeping them in the OC's room of Shahbag police station. Led by ADC Haroon, Inspector Golam Mostafa of Shahbag police station and several policemen beat the BCL leaders.
ADC Sanjida Afrin, ADC Sanjida Afrin, wife of President's APS Azizul Haque, said in an interview on a private television that she was suffering from severe pain for several days. That is why his senior officer requested ADC Haroon to take the doctor's serial. As Bardem Hospital is in that area, ADC Harun Ramna took the serial through the OC of Ramna Police Station. On Saturday (September 9) evening, he requested ADC Haroon to go to the hospital after not getting a doctor. After some time her husband (Mamun) went there and beat Haroon. At that time, two others who came with Mamun took part in the attack and started videoing the incident. He was in the ETT room then.
It is alleged that after that incident, ADC Harun brought Mamun, Chhatra League scientific affairs secretary and general secretary of Dr. Muhammad Shahidullah Hall Sharif Ahmed Munim to the police station with force. Later, Anwar Hossain Naeem, organizing secretary of BCL and president of Fazlul Haque Hall of Dhaka University, who was present at the scene, was also called to the police station.