Bangladesh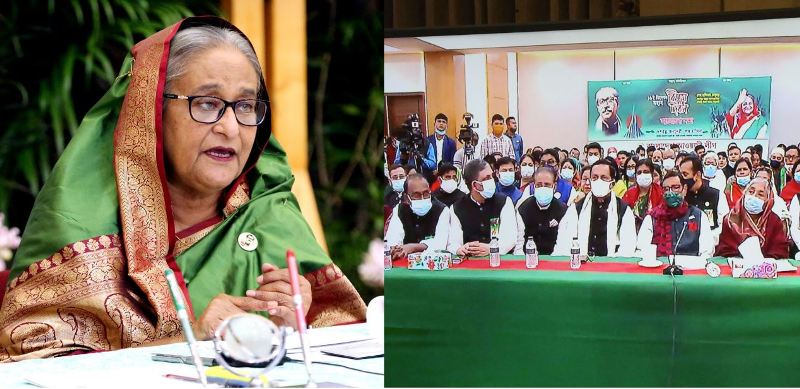 PID
Everyone will live with equal rights in Bangladesh: Prime Minister Hasina
Dhaka, December 17: Prime Minister Sheikh Hasina on the occasion of Great Victory Day reiterated her call on the people to remain steadfast in the non-communal spirit of the Liberation War and said that everyone, irrespective of religion and caste, would live with equal rights in Bangladesh.
She said, "It should be remembered that all have united and made this country independent by shedding blood in the liberation war. Everyone will have the freedom to practice their religion. We believe in that consciousness and Islam teaches us that."
Sheikh Hasina said this while addressing a meeting organized by Bangladesh Awami League on the occasion of Great Victory Day on Wednesday afternoon.
She participated virtually in the meeting held at the central office of the Awami League at 23 Bangabandhu Avenue through video conference from Ganobhaban.
The Prime Minister said, "I will say one thing that Hindus, Muslims, Christians, Buddhists of all faiths will live in this land, which means that we will not look down on other religions because we are the Muslim majority."
She said, "The Prophet Muhammad (peace be upon him) taught us that."
She appealed to the leaders and workers of the party to stand by the people by adhering to the rules of health regarding Covid-19 and to strengthen the Awami League organizationally.