Bangladesh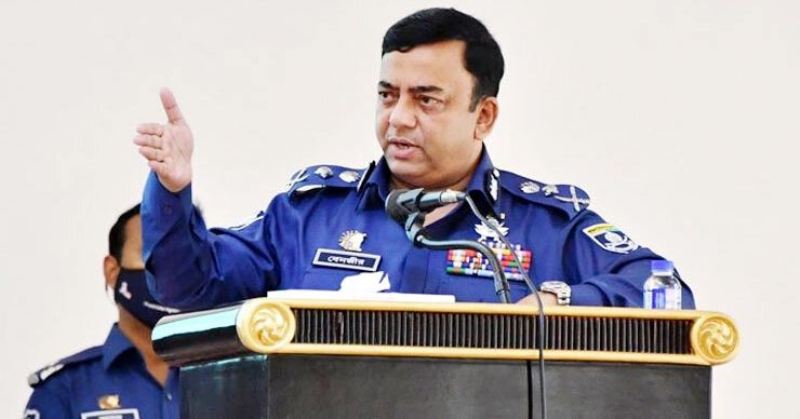 Collected
Evil practice of corrupt politics in the country was, still is: Outgoing IGP
Dhaka, September 29: Outgoing Inspector General of Bangladesh Police (IGP) Dr. Benazir Ahmed said, "There was, and still is, a kind of corrupt political evil in our country. I have no complaint or allegation even today against those who have unfairly and unjustifiably found me against them in the corrupt political evil of a class of people. They also be well, I hope."
He said these things in a press conference at the Bangladesh Police Auditorium in Rajarbagh Police Lines on Thursday (September 29).
Dr. Benazir said, "Bangladesh is all together. Bangladesh is my love. Bangladesh is our love. Together we will move forward. To implement a welfare state, we will all join hands and fulfill our responsibilities from wherever we are."
He said, "Bangladesh has come to this stage today after overcoming many obstacles. It has reached 49 billion dollars from 18 billion dollars reserve. The per capita income has reached about 3000 dollars. During this time, the country has seen various poverty, sickness and deprivation. Many types of politics have been played."
The outgoing IGP also said, "I have worked in Bangladesh Police for 34 years, 5 months and 16 days. I have served in Dhaka for 12 years. I have served in three important positions of the police. I have overcome many obstacles during my 12-year journey. I also express my gratitude to the citizens of this country."
The press conference was also attended by the recently retired Director General (DG) of Rapid Action Battalion (RAB) Chowdhury Abdullah Al-Mamun, DMP Commissioner Md. Shafiqul Islam and Additional IGP (Administration) Kamrul Ahsan and others.