Bangladesh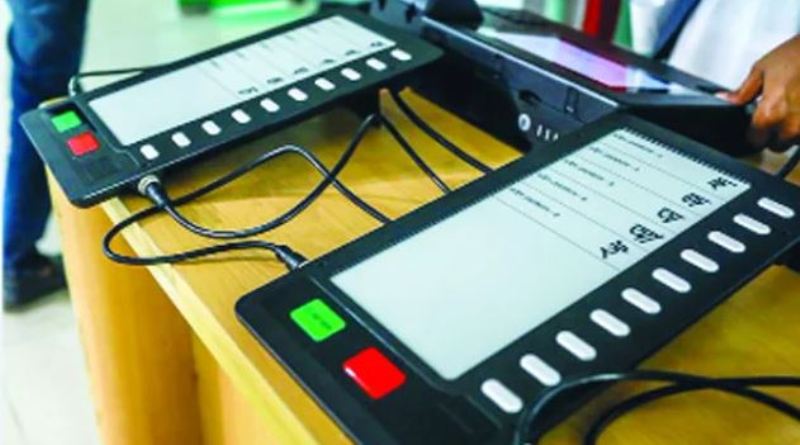 File photo/Collected
EVM purchase project to get approval soon: Planning Minister
Dhaka, January 11: Planning Minister MA Mannan said that the project to buy Electronic Voting Machine (EVM) will be approved as soon as possible.
He said, "We are talking about EVM within the rules. All requirements of the Election Commission will be judged in the light of law. The scheme of purchase of EVMs will be approved as soon as possible. We will try to do it soon."
The Planning Minister said these after meeting with the Swiss Ambassador to Dhaka, Natalie Chuard, at the Ministry of Planning on Tuesday (January 10).
It is known that the Election Commission has finalized a project proposal of Tk 8,711 crore for the purchase of two lakh EVMs. However, the project is yet to be approved. Currently, the Ministry of Planning is analyzing the cost of the project.
In this regard, Election Commissioner Md. Alamgir said, "In how many seats election will be conducted using EVMs in the national elections will depend on the budget. However, a decision will be made in January. Now, with the number of EVMs, voting can be done in 70 seats. The rest will depend on how much budget I get. If a sufficient budget is received in January, 150 seats will be voted in EVM. But if we get the budget in February, that will not be possible anymore."
Journalists want to know whether the EVM project will be passed by January 15 after reporting this statement of EC Alamgir to the Planning Minister. In response, the Planning Minister said, "We do not know their (Election Commission) position. However, we have read in the paper that the project to buy EVMs must be passed by January 15."
MA Mannan said, "These are approved only in ECNEC meetings, that is not the point. We are in touch with them (Election Commission). Their secretary is talking to our secretary. January 15 is not a red line, it could be January 18 or January 20. Even tomorrow, the EVM project may be approved."
Regarding the proposal of the EVM project, the Planning Minister said, "How many EVMs we will give is discussed in the PEC meeting before the meeting. Here we are. Election Commission people are also present. I will approve it after everyone discusses it."