Bangladesh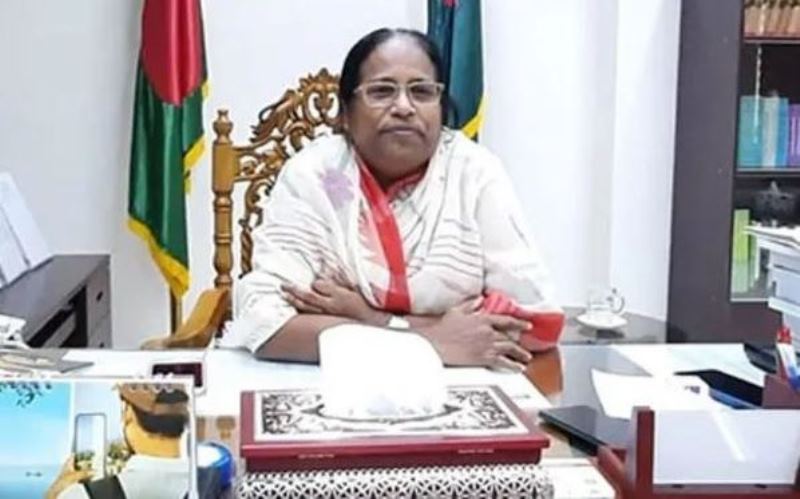 File photo
EVMs may be used in 50-70 seats in Parliament elections: EC Rasheda
Dhaka, January 31: Election Commissioner (EC) Begum Rasheda Sultana has said that the commission can use electronic voting machines (EVMs) in 50 to 70 seats in the upcoming 12th National Parliament elections. In this case, the decision will depend on how useful the EVM machine is.
She gave this information to reporters at her office in the election building of the capital on Monday. EC wanted to conduct EVM elections in 150 seats. But when asked about the proposal not being passed by the Planning Commission, Rasheda Sultana told reporters that they will conduct the election with the EVMs the commission currently has.
"I didn't say that I won't do it. There is a lot of time. Currently, it is seen how many EVM machines are good. In this case, 50 to 70 seats, may be such a figure," she said.
In the 11th National Parliament elections in 2018, the former Election Commission bought one and a half lakh EVM machines from Bangladesh Machine Tools Factory (BMTF). With those machines, various local government elections including general elections, by-elections, and city corporation elections have been completed. Some small machines became unusable due to lack of proper maintenance. Some of these have been adapted. Besides, the commission is also examining how many can be used for the election of the parliament.
The EC proposed to the government to take a new scheme of Tk 8,711 crore 44 lakh for the purchase and maintenance of two lakh new machines for the purpose of voting in EVMs in maximum 150 seats. However, on January 22, due to the financial crisis, the government decided not to process the project proposal for the time being. In this case, the EC has decided to vote in as many seats as possible with the running EVM machines. However, the organization has not yet determined how many seats this device can be used in.