Bangladesh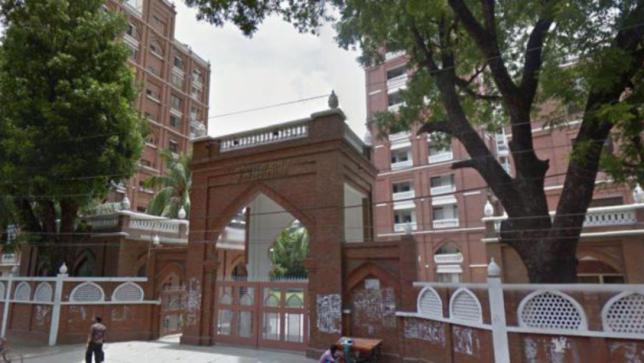 File Picture
Exam hall can be entered by showing card, can be left only after exam ends
Dhaka, February 18, 2021: Honors and Masters final year students will enter the residential hall of Dhaka University (DU) on priority basis and will have to leave the hall as soon as the examination is over.
This information was given in a press release sent from the public relations department of the university after a meeting of the environment council with the leaders of various student organizations working at the university on Monday (February 15).
University Vice-Chancellor Prof. Md. Akhtaruzzama presided. In addition, the Vice-Chancellor (Administration) Professor. Muhammad Samad, Treasurer Professor Mumtaz Uddin Ahmed, Proctor Professor. AKM Golam Rabbani, Dhaka University Teachers Association President Prof. Md. Rahmat Ullah, General Secretary Prof. Md. Leaders of various student organizations working on campus including Nizamul Haque Bhuiyan were present.
It was informed at the meeting that in order to avoid public gatherings on the occasion of Amar Ekushey Martyrs' Day and International Mother Language Day, a maximum of five under the banner at the organization level and a maximum of two at the individual level will be able to lay wreaths at the martyr's altar this year.
In this case, everyone should follow the hygiene rules and maintain social distance and wear a mask.
Besides, the meeting was informed that only Masters and Honors final year residential students will be given the opportunity to stay in the halls from March 13 on a priority basis as per the examination schedule.
It was informed in the meeting that the concerned residential students with the admission card will be able to stay in the hall only during the examination and will leave the hall only after the examination is over.
Vice-Chancellor Prof. Md. Akhtaruzzaman seeks the cooperation of the leaders of various student organizations operating on the campus in implementing these initiatives in a smooth, orderly and systematic manner. The leaders of the student organizations thanked the university authorities for taking these initiatives and assured their cooperation in this regard.