Bangladesh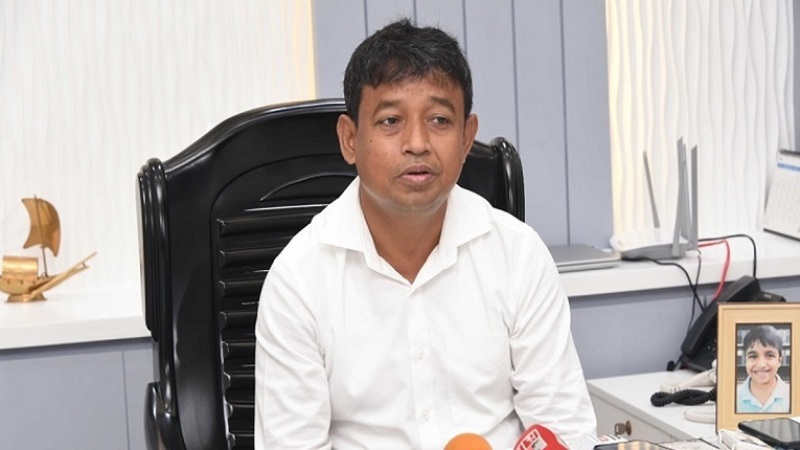 Collected
Exam questions leaked from Biman MD's room: DB
Dhaka, November 3: Dhaka Metropolitan Police's Intelligence (Lalbagh) Department has arrested a total of 10 people on the basis of intelligence information regarding the leak of Biman Bangladesh Airlines recruitment exam question paper, examination cancellation and overall investigation. In the investigation and in the statement given by nine out of 10 arrested, it is clear that the question papers of the recruitment test were leaked from the MD's room. In this case, so far, the transaction information of Tk 50 lakh has been found. Many more blank checks were recovered.
This information was given by the head of DB Mohammad Haroon Or Rashid in a press conference organized at the media center of DMP on Thursday (November 3).
DB says Biman Bangladesh is a flag carrier. An office assistant named Zahid leaked the questions from the MD's room of this organization. There is a committee to conduct recruitment tests properly. They did not perform their duties properly. Many people are supposed to be employed here. They cannot avoid responsibility.
Haroon Or Rashid also said that the question paper was leaked on the day before the recruitment exam of Biman Bangladesh Airlines. On October 21, 2018, the first day of DB Lalbagh Airport, Kaula, Awlad Hossain (21), Jahangir Alam (35), Enamul Haque (28), Harun-or-Rashid (40) and Mahfuzul Alam (31). Five employees of Biman bangladesh were arrested.
At that time, soft copies of question papers, money, bank checks, stamps and other items were recovered from them. After that, 5 more officials and employees of Biman Bangladesh Airlines were arrested for their involvement in cheating.
They are: Md Masud (34), Zahid Hasan (28), Samaju alias Sobhan (30), Jabed Hossain (28) and Zakir Hossain (29).
Harun, the head of the DB, said that nine out of 10 arrested persons have given a confessional statement admitting the guilt of themselves and others in the questionnaire. In the deposition, they have given the details of all the misdeeds of the questioner. He said that the question papers are prepared in the room of the head of the examination committee, GM admin. From there, someone took a picture of the question paper. On October 20, Biman's logo was removed and 80 questions were ticked and supplied to two others. The two left on a motorcycle.
Again, the photocopy of the summary questions of October 19 was given to the MD's office assistant Zahid Hossain. He took the smartphone with him and took the photo during photocopying and sent it to Sobhan. Sobhan supplies to a few others.