Bangladesh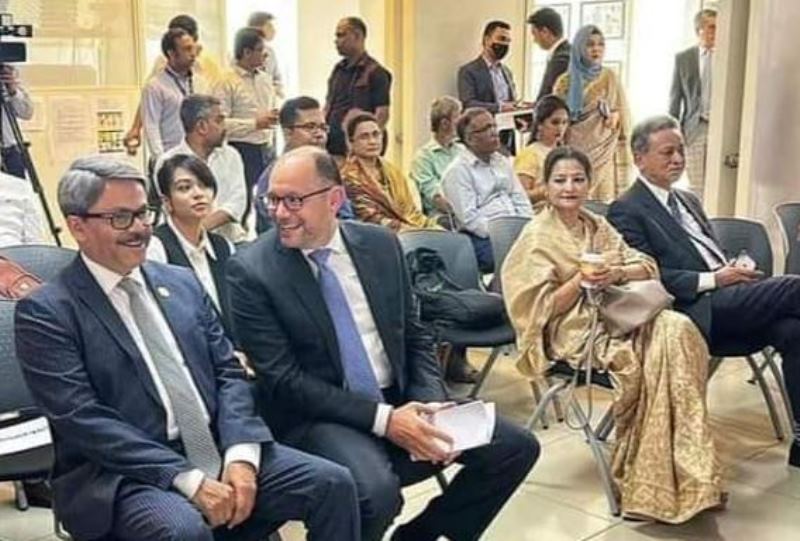 Photo: Collected
Fair election advocates have nothing to fear: Peter Haas
Dhaka, May 31: US Ambassador to Bangladesh Peter Haas said those who support free and fair elections and work towards that goal have nothing to fear about the new US visa policy.
The ambassador made this comment while talking to reporters after attending a photo exhibition on Tuesday. This photo exhibition is being held at the capital's EMK Center on the occasion of 50 years of Bangladesh-US bilateral relations.
Regarding free and fair elections, Peter Haas told reporters, "We want what the people of Bangladesh want." I don't see any disagreement. The US sees the positives rather than the challenges. We have a strong partnership on trade, security relations, people-to-people ties, healthcare and good dialogue on the upcoming elections."
The US ambassador said, "Prime Minister Sheikh Hasina has made a clear promise to hold a free and fair election in Bangladesh. US visa policy supports that commitment. It is for the people of Bangladesh."
Earlier, the US Assistant Secretary of State Donald Lu said, according to the new visa policy of the United States, if the election is obstructed or disrupted, the visa restrictions will apply equally to the opposition party. He said, "We have not banned anyone in particular. US Secretary of State announces new visa policy. There will be restrictions on issuing US visas to those who obstruct free and fair elections in Bangladesh. Among them are current and former Bangladeshi officials-employees, members of pro-government and opposition political parties and members of the law enforcement, judiciary and security forces."
Donald Lu said this policy would apply to both the government and the opposition equally. If we see any member of the opposition party obstructing free and fair elections or creating disorder they will also be subject to US visa restrictions. Similarly, if any member of the pro-government or law enforcement forces commits such an incident, we will not allow them to travel to the United States.
Restrictions have also been mentioned in the case of family members, when asked about this, he said, "Yes, the new visa policy has made it clear. Those who are family members like spouse, children will also not be issued visa."