Bangladesh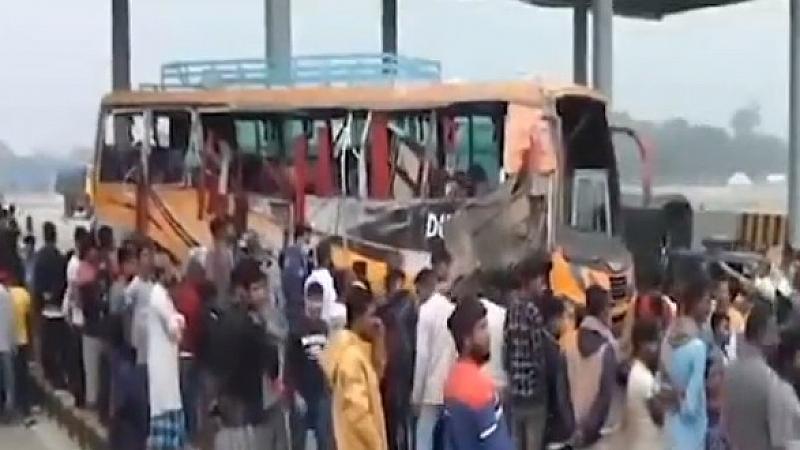 Collected
Faridpur toll plaza bus collision kills three
Dhaka, January 21: Three bus passengers were killed in a road accident at Bagail Toll Plaza area of Bhanga Upazila Expressway in Faridpur. At least 10 people were injured. The condition of two of the injured is said to be critical.
According to the OC of Bhanga Highway, a local bus of Duronta Paribahan left from Kathalbari ferry terminal in Madaripur around 12:30 pm on Wednesday and lost control and hit the pillar of the toll plaza. A part of the bus was damaged. Three people died on the spot. 10 more people were injured.
The injured have been admitted to Faridpur Medical College Hospital and Bhanga Upazila Health Complex, he said, adding that the condition of two of the injured was critical.
Meanwhile, a worker named Zaidul Radhi (40) died after falling from a building under construction at Gandaria in the capital around 4:30 pm on Wednesday (January 20). He was rushed to the emergency department of Dhaka Medical College and Hospital (DMCH) in critical condition. The on-duty doctor declared him dead at 7:05 pm.
Akash, the niece of the deceased, said Zaidul fell down while doing lining work on a nine-storey building under construction next to Gandaria's Sadhana Pharmacy. He was later taken to DMC Hospital in critical condition and was pronounced dead by doctors.
Zaidul's village home is in Sakhipur police station of Shariatpur. Father's name is late Shahid Radhi. At present Mir Hazirbagh lived with his family in the Piprasta area. Zaidul is the father of one son.