Bangladesh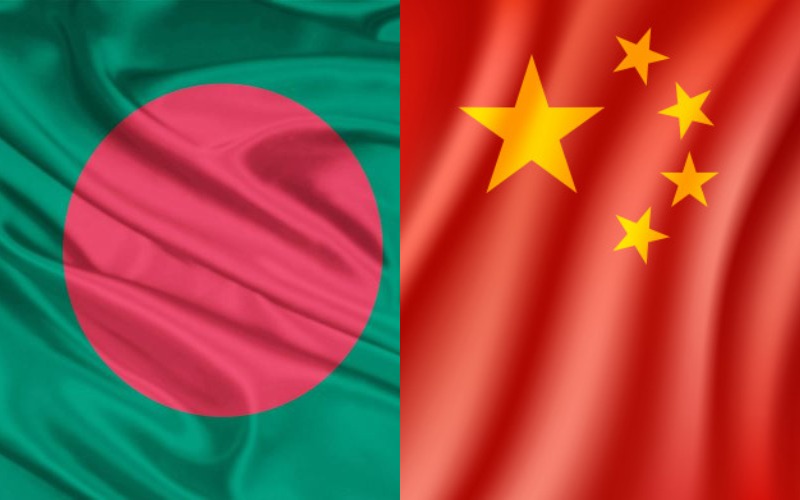 Wallpaper Cave
Fast-growing Bangladesh refuses to become China's lackey
Dhaka, August 9: Bangladesh continues to ride a roughshod over China's desire to make Dhaka the next Islamabad or Colombo and milk benefits out of its strategic location in the Indian Ocean and natural resources.
Bangladesh is part of China's Belt and Road Initiative and enjoys growth in trade and investments from the Middle Kingdom. Despite this, Bangladesh refuses to be China's lackey, instead, maintains its independence in foreign policy matters.
A glimpse to this regard was seen recently when Bangladesh Foreign Minister AK Abdul Momen gave a major rebuff to Chinese Foreign Minister Wang Yi when he expressed his desire to visit Dhaka in the first week of August.
As per Bangladesh's Daily Star, the Bangladesh Foreign Minister categorically asked his Chinese counterpart to reschedule his visit to Dhaka since in the first week of August, he will be in New York and Cambodia for official engagements.
AK Abdul Momen conveyed to the Chinese Foreign Minister through diplomatic channels that he should arrive in Bangladesh in the second week of August.
Wang Yi will be visiting Bangladesh as part of his regional tour to countries including Mongolia and Cambodia. This will be the first high-level visit from China to Bangladesh in the last five years.
Earlier in May 2021, the upset Bangladesh government gave China's envoy to Dhaka, Li Jiming a soulful lecture and asked him to maintain "decency and decorum" after he warned Dhaka from a public platform to desist from joining the Quadrilateral Group.
"Obviously it will not be a good idea for Bangladesh to participate in this small club of four because it will substantially damage our bilateral relationship," China's Ambassador to Dhaka, Li Jiming warned Bangladesh at a meeting organised by the Diplomatic Correspondents Association on May 12, 2021.
As expected, it was followed by the Bangladesh Foreign Ministry's strongly-worded statement.
"As a sovereign country, Bangladesh will determine the course of its foreign policy in the interest of its people," Bangladesh Foreign Minister AK Abdul Momen said in a sharply worded riposte.
Reading between the lines of this statement, there is apparently an indication that Bangladesh will not compromise with its national interest howsoever strong be financial or other allurements from China.
In between 2011 and 2021, China invested $10 billion in infrastructure in Bangladesh and if media reports are to be believed, Beijing has still missed fulfilling promises on several deals signed during President Xi Jinping's visit to Dhaka in October 2016.
After missing several deadlines, work on Karnaphuli multiple road tunnel project in Bangladesh's Chittagong district, inaugurated by Chinese President Xi Jinping virtually in 2017, started in 2020.
Being built by China Communication and Construction Company Limited, the 9.3 km long tunnel project would be completed not before 2023, said the Daily Star in its recent report.
During his likely visit to Dhaka, the first since 2017, Chinese Foreign Minister Wang Yi is expected to hand over the Bangladesh-China Friendship Bridge over the Kocha River in Pirojpur to the Bangladesh authorities. The 2.96-km bridge has been constructed with funds from China.
The Chinese Foreign Minister is also expected to sign some memorandums of understanding related to disaster management and cultural cooperation. Still, the Chinese Foreign Minister's expected visit is not generating enthusiasm in the diplomatic corridors of Dhaka.
It seems it is still smarting under Chinese Foreign Ministry's Asian Affairs Department's Director General Liu Jinsong's disparaging remarks that Bangladesh should "reject cold war mentality and bloc politics."
At a meeting with Bangladesh's envoy to China, MahbubUzZaman, on June 3, 2022, Liu Jinsong said, "China believes that countries in the region, including Bangladesh, will bear in mind the fundamental interests of their own countries and the region, uphold independence, reject cold war mentality and bloc politics."
Though Bangladesh didn't give any reaction to it, the statement was not taken well by the Chinese Foreign Ministry official.
On the economic front too, the two countries are not on the same page. The South Asian country, which avoids becoming another Sri Lanka or Pakistan economically, is these days negotiating with the IMF for funds to manage the rising import costs.
In the past 12 months, as per Bloomberg, Bangladesh's foreign exchange reserves eased 13 percent to $39.67 billion, which is still enough to pay for the almost four-month worth of imports.
In comparison, as of July 22, Pakistan's foreign exchange reserves were at $8.57 billion, enough for less than two-month worth of imports, while that of Sri Lanka's $1.86 billion foreign exchange reserves, as of June end, included a conditional $1.5 billion swap from China.
Therefore, confident Bangladesh Finance Minister AHM Mustafa Kamal said his country, a $416 billion economy, is not in a crisis and that if Dhaka is seeking funds from the IMF, it is done for its future needs.
That means Bangladesh effectively eschews any chance of falling into a debt trap like Sri Lanka or Pakistan.
With this, it is clear that there is almost no scope for it to lean on China or any other country for monetary help, except for multilateral agencies like IMF, World Bank and Asian Development Bank for its future requirements.
These multilateral financial institutes dole out funds at minimum interest rates in comparison to China, considered as the world's highest interest charger over its loans.
However, this doesn't stop Bangladesh from seeking Chinese help in boosting its economic productivity.
Dhaka aims to become a developed nation by 2040 and to achieve that goal Bangladesh needs Chinese money to develop roads, bridges, ports, power stations and other important infra projects.
In spite of all this, Bangladesh has shown many times that it would not be subservient to the Chinese diktats. Bangladesh refused to agree to the Chinese conditions on the construction of the Sonadia deep-sea port in 2014.
Dhaka has, instead, awarded a contract to Japan to develop a deep-sea port in Matarbari, which is 25 km from Sonadia.
Japan is expected to complete the Matarbari port project by 2026, giving China heartburn as it was eying to develop Sonadia port in order to make it a part of the energy supply to its Yunnan province.
In fact, Sonadia was seen by Beijing as an alternative route to reduce its dependence on the Straits of Malacca for the supply of fuel and gas.