Bangladesh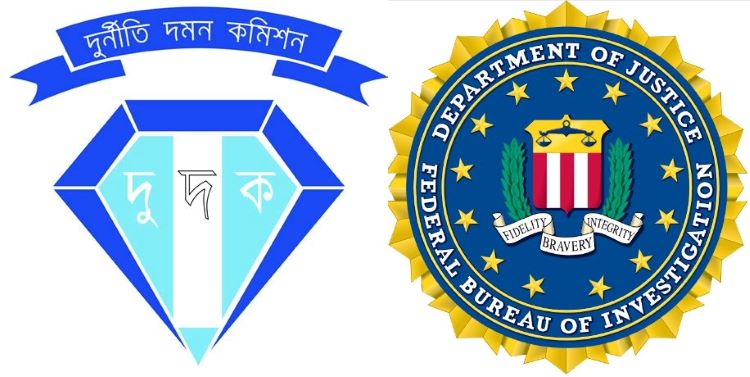 FBI will assist the ACC in recovering trafficked money
Dhaka, May 22, 2022: The Federal Bureau of Investigation (FBI) will assist the Anti-Corruption Commission (ACC) in recovering money laundered in the United States and Canada.
For this, a joint investigation team will be formed with the FBI officials and the ACC officials. This team will work to bring back the smuggled money. ACC officials say working closely with the FBI could help bring back the money laundered.
A three-day workshop was held from Thursday (May 19) to Saturday (May 21) as part of a joint investigation with the FBI, ACC sources said.
The workshop was held at Hotel Radisson and was attended by various officials at the level of Assistant Director General and Director General of the ACC. The workshop, entitled 'Protecting Public Integrity: Investigating and Prosecuting Complex Corruption Cases', was attended by FBI Resident Legal Adviser Sarah Edward, FBI's Supervisory Special Agent John Paye, FBI's Special Agent Johnpie, Special Agent Shannon. Several officials, including International Affairs Officer Terry Eaton and Fred Sheffield, attended.
According to ACC sources, the workshop was organized by the US Embassy in Dhaka to enhance the skills of investigating officers in complex corruption cases. Basically, in the case of money laundering cases, how to gather detailed information at the stage of investigation or investigation has been discussed.
An ACC official who attended the workshop said FBI officials had expressed interest in working with the FBI to establish a joint investigation team into money laundering cases abroad. In particular, the FBI will be able to assist in gathering detailed information about Bangladeshi nationals who have smuggled money into the United States and Canada. At the same time, they will be able to help in freezing the money and sending the information as well as sending it back.