Bangladesh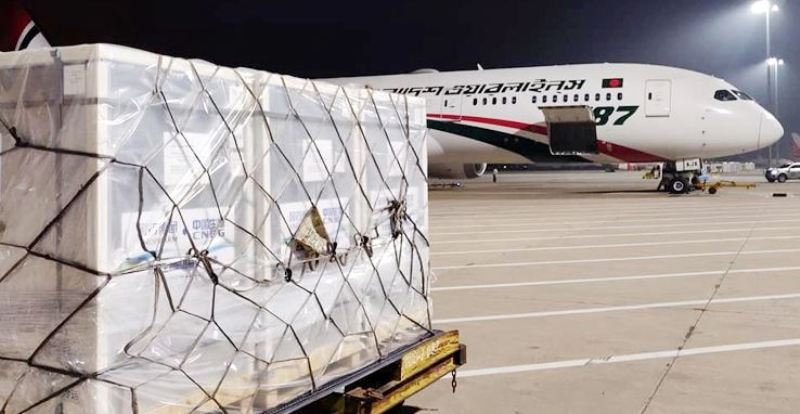 Collected
Fifty lakh Covid-19 vaccine doses to come to Bangladesh every week
Dhaka, September 11: Bangladesh will be receiving 50 lakh (five million) Covid-19 vaccine doses every week, according to Health Minister Zahid Maleque.
"We have received schedule to get vaccine doses every week. Fifty lakh vaccines are coming from China on Saturday morning. There are four schedules in four weeks this month. In this way the activities will continue as per the schedule," Maleque said.
The Health Minister said this while visiting the government-run Titumir College in Mohakhali on Friday (September 10) to inspect the dental admission test.
He said, "Fifty million vaccines will be received every week till next November. Along with that, the vaccines we will receive from COVAX will add up. We have ordered 10.5 crore vaccines through COVAX."
"If the secheduled is followed, we will be able to increase the scope of the vaccination drive. It will continue this year and will also run for a few months next year," Maleque added.
The Health Minister said the coronavirus situation in the country is currenty in control. He attributed the success to Covid-19 protocols, lockdowns and vaccination.
Maleque said the country is expecting to get two crore vaccine from China. "The drive will widen as soon as we receive the vaccine doses," he added.