Bangladesh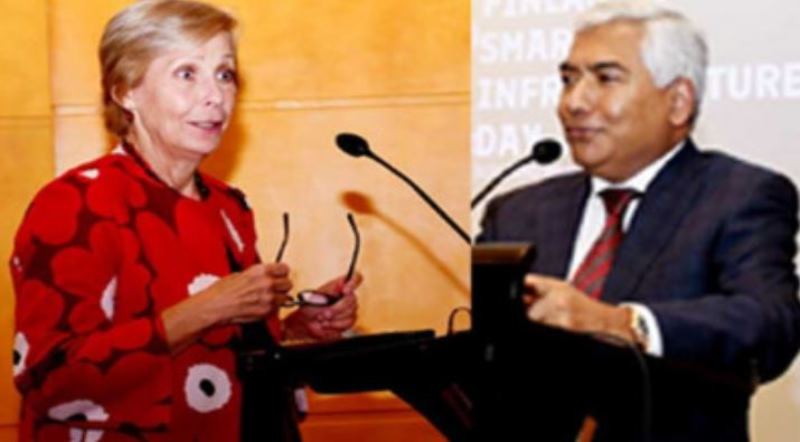 Photo: Collected
Finland wants to be development partner of Bangladesh
Dhaka, November 30: Bangladesh is undergoing an infrastructural transformation with the aim of emerging as a prosperous country by 2041. Where sustainable development requires modern technology, technical skills, and proper financing. Finland wants to be a partner in this development activity of Bangladesh.
"Finland's Smart Infrastructure Day" at a hotel in the capital on Monday; Ambassador of Finland Ritva Kaukku-Rundi expressed this interest in the discussion meeting titled 'Building Bangladesh'. Embassy of Finland and FBCCI jointly organized this exchange meeting.
Ambassador of Finland said, we want to strengthen bilateral relations with Bangladesh. I think there is scope for developing relations especially in technical and economic cooperation. Finnish companies can work here in energy, smart city, port management sectors. At the same time, he wanted the cooperation of FBCCI in expanding the trade between them.
FBCCI president at the meeting. Jasim Uddin said that Bangladesh considers Finland as one of the development partners. I think the cooperation relationship between the two countries will improve further. Finnish companies are particularly well known in the industrial machinery, port management and energy sectors. Their experience and technology in these sectors will be helpful in the development of Bangladesh.
Quoting a HSBC report, he also said that Bangladesh is ninth in the world in terms of local market size. This market also has great potential for Finnish companies.
To ensure energy security, Bangladesh government has given importance to 'mixed base' power generation. In this situation, Aziz Khan, Consul-General of Finland in Bangladesh and Chairman of the Summit Group, emphasized on the transfer of technology between Bangladesh and Finland in the environment-friendly energy sector.
In the meeting, Finnish companies Nokia, Wrtsila, Elimatic, Koncranes, Bangladeshi companies Summit Group, Bashundhara Group, Gemcon Group and Cosmos Group presented their business introductions and plans.