Bangladesh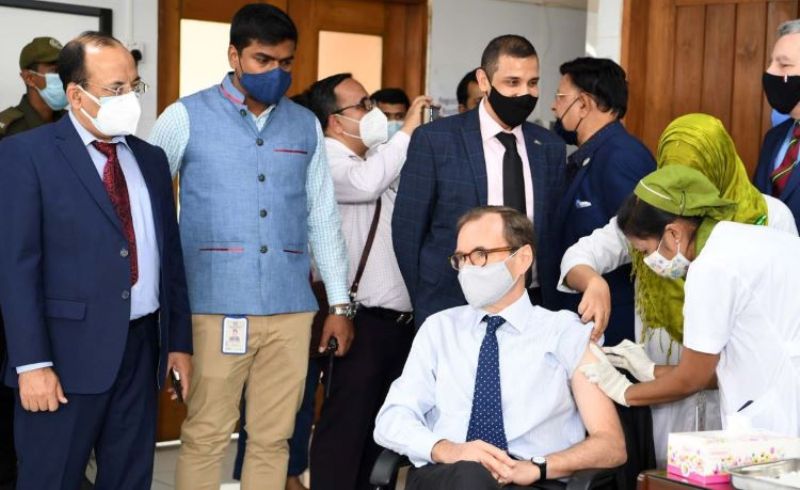 Collected
First-second dose of coronavirus vaccines to be stopped after October 3
Dhaka, September 17: The first and second dose of corona vaccination will be stopped from October 3. Those who have not yet received the first dose and the second dose will not receive the vaccine after October 3. Many vaccines are expired, many vaccines are expired.
Health Minister Dr. Zahid Maleque said this at a function titled 'National Advocacy Workshop on Covid-19 Vaccination Program for 5-11 year old children' organized at Radisson-Blue Hotel in the capital on Saturday (September 17) at 12 noon.
The health minister said that a campaign will be conducted from September 28 to October 3 before stopping the first and second doses. Through this, the first and second dose and booster dose will be given to everyone at mass rate. After that, no more can be given. After that the first dose of vaccine is no longer available. And the second dose of vaccination will not be possible.
He said that 3.3 million people have not yet taken the first dose. Ninty-four lakh did not take the second dose. We have administered 30 crore doses of vaccine so far. Also 1 million children have been vaccinated. However, 2.25 crore children still need to be vaccinated. That means more than 4 crore vaccinations are still needed. We've only just begun. The immunization program for children is still a long way off.
He also said that the immunization program for children will continue at the district and upazila levels from October 11.
Minister Maleque also said that if the coronavirus infection increases, the educational institutions will have to be closed again. The economy will be affected. Infections are on the rise again. We have to wear masks, so the special campaign will start from September 28 and will continue until October 3.