Bangladesh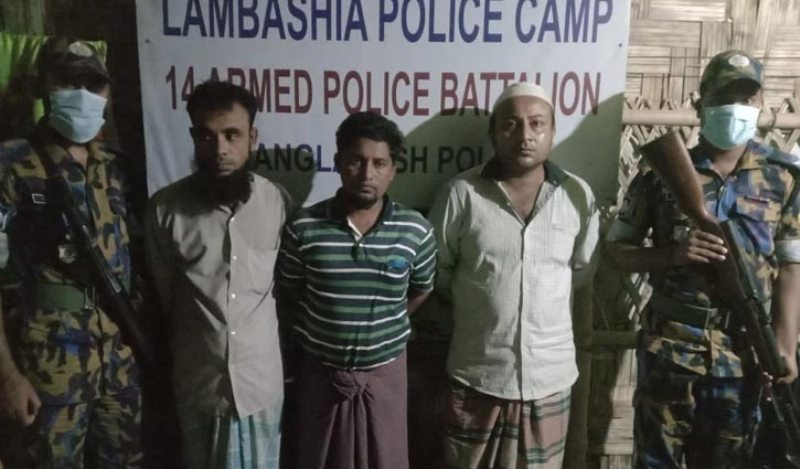 Collected
Five members of ARSA detained from Rohingya camp
Dhaka, October 9: Members of the 14th Armed Police Battalion (APBn) detained five Rohingyas on suspicion of being members of the Arakan Rohingya Salvation Army (ARSA) from the Ukhia Rohingya camp in Cox's Bazar.
SP Naimul Haque, captain of 14 APBn confirmed that they were detained in a raid on several camps in Ukhia in the early hours of Saturday (October 9). The arrested Rohingyas are Khaled Hossain (33), Master Syed Amin (38), Shaker (35), Mohammad Kalim (18) and Elias (22).
The extremist group has been accused of being involved in the assassination of Muhibullah, the top leader of the Rohingya community, on the night of September 29. Rohingyas, including Mohibullah's brother, have blamed ARSA's terrorists for the leader's murder.
SP Naimul Haque said the detainees were involved in various crimes, including extortion and kidnapping cases. They would extort money using the ARSA's name in the Rohingya camp area. They have been sent to Ukhia police station for further assessment.