Bangladesh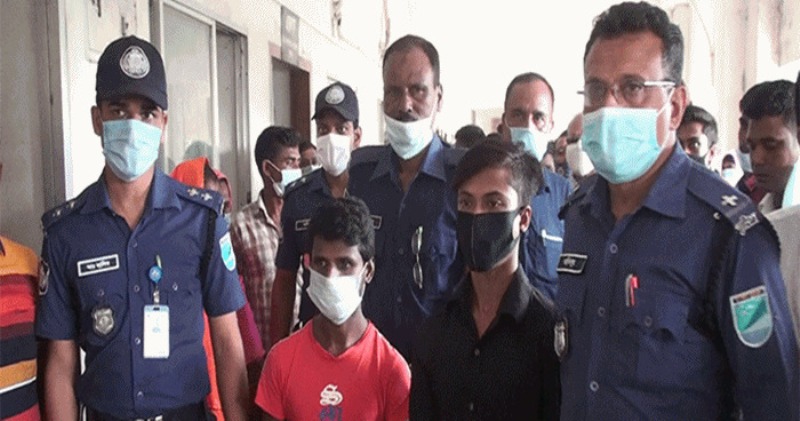 Collected
Five receive death penalty in Tangail madrasa student gang-rape case
Dhaka, October 16: A court has handed death sentence to five people for abducting and gang-raping a madrasa student in Tangail's Bhuapur upazila.
Judge Khaleda Yasmeen of the Tangail Women and Child Abuse Repression Tribunal announced the verdict on Thursday.
Everyone convicted in the verdict was also fined Tk 100,000. The convicts are Sagar Chandra, Sujan Moni Rishi, Rajan, Sanjit and Gopi Chandra Sil.
Sanjit and Gopi Chandra Sil were present in the court.
The other three accused Sagar Chandra, Sujan Moni Rishi and Rajan are absconding.
Advocate AKM Nasimul Akhter, Public Prosecutor (Special PP) of the Tangail Women and Child Abuse Repression Tribunal, said the madrasa student came in contact with Sagar Chandra through a mobile phone. Based on this information, Sagar Chandra and his accomplices abducted the madrasa student from Saldair Bridge area of ​​Bhuapur upazila on January 15, 2012 and took her to another accused Rajan's house in Madhupur.
They detained the madrasa student for two days and gang-raped her.
Later on January 18, the student was rescued by locals from the banks of the Bangshai river, where she lay in a half-naked and unconscious state.
When the student regained consciousness, she called her brother. The student's brother rescued the injured girl from Madhupur and brought her to Bhuapur police station.
Later, the student filed a case with Bhuapur Police Station on January 19 of the same year in the name of 5 rapists.
The rape was examined at Tangail General Hospital.
Prosecutor AKM Nasimul Akhter said the verdict was announced today after a total of 10 people, including a magistrate, a doctor, the investigating officer and the victim, testified in the case.
The court passed the order under Section 9 (3) / 30 of the Women and Child Abuse Repression Act 2000 (Amendment) 2003.
Defendants' lawyers Abdur Razzak and Golam Mostafa Miah expressed dissatisfaction with the verdict, saying, "We did not get a fair trial. We will appeal to the high court."
Meanwhile, Tangail Superintendent of Police Sanjit Kumar Roy told reporters at noon that the police had properly investigated the incident and arrested the accused. Due to the right action of the police, the rape has got justice today. This is a landmark verdict.
He also mentioned that the rapists will be careful in this way.