Bangladesh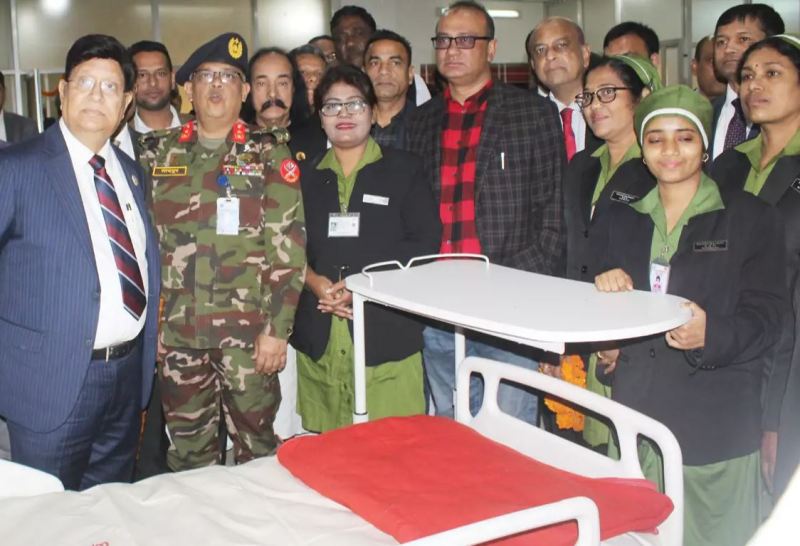 Collected
Foreign Minister inaugurates 'Hridaye Bangabandhu' corner and two units at Osmani Hospital
Dhaka, January 28: Foreign Minister Dr. AK Abdul Momen on Friday inaugurated the 'Hridaye Bangabandhu' corner and ICU-3 and NCDC units at Sylhet Osmani Hospital.
In the event organized on this occasion, the foreign minister said that the current government led by Sheikh Hasina is working very sincerely to ensure the health care of the people of Greater Sylhet. Sylhet MAG Osmani Medical College Hospital's ICU-3 unit and NCDC unit will contribute to save the lives of critically ill patients in the region.
At this time, the minister said that it is necessary to start the work of the second wing of Osmani Hospital quickly to reduce the pressure on Osmani Medical College Hospital and expand the health care of the people of Sylhet and urged the concerned authorities to start its work.
He said, if its work is completed, people of Sylhet will no longer have to go abroad for treatment. He expressed optimism that as foreign exchange will be saved, people's lives will also be protected.
In the afternoon, the Foreign Minister attended the 'Bangladesh Premier League (BPL)' Sylhet Strikers vs Rangpur Riders match at the Sylhet Divisional Stadium, where he sat and enjoyed the game for some time.
General Secretary of Sylhet Divisional Sports Association, BCB Director and Chairman of Women's Wings, Shafiul Alam Chowdhury Nadel, Organizing Secretary of Bangladesh Awami League, General Secretary of Sylhet District Sports Association Mahi Uddin Ahmad Salim and others were with him.