Bangladesh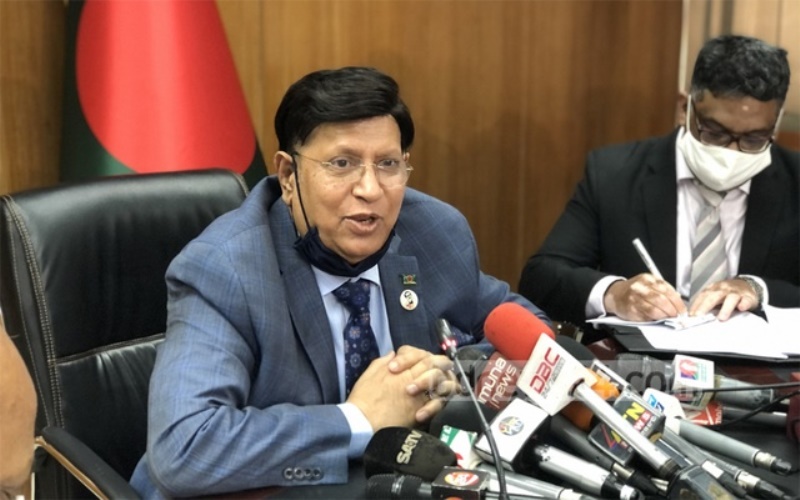 Collected
Foreigners' concerns about DSA 'strange': Foreign Minister
Dhaka, March 2: Foreign Minister AK Abdul Momen has criticized foreign diplomats for expressing concern over the death of Mushtaq Ahmed, a prisoner under the Digital Security Act. He was speaking to reporters at the State Department after returning from a visit to the United States on Monday.
Momen added that in his meetings with UN officials in the United States, no one questioned Al Jazeera's "All the Prime Minister's Men's" report.
The heads of 13 diplomatic missions, including the United States and the United Kingdom, have expressed concern over the death of Mushtaq, a businessman-online activist imprisoned under the controversial Digital Security Act.
Momen, who has lived in the United States for a long time, said, "Many people in America also die in prison. But there is no question about such deaths. Our country is a wonderful country. As soon as a person dies, we don't know the reason for his death, but when he dies, foreigners are very worried about it. Let the people of the country do it, I have no objection to that. But foreigners are very concerned about it, it's a strange place. "
"If a foreigner makes a statement, other countries don't care," he said. Expressed concern in our country. The media should reject these. Why would that man come here and make a fuss? You should refrain from publishing such things. '
Asked by reporters if there would be a formal protest from the government, he said, "You will give, we can't give these officially." When we express concern about foreigners, they do not say anything officially. The public understands itself. '
Asked if the US government or UN officials had raised any questions about Al Jazeera's report, Momen said: "Those who watch Bangladeshi TV have talked to me about it. And raised by the Voice of America. The rest of the people did not question or talk about it. Foreign Minister Momen arrived in the United States on February 22 for his first visit since the coup. He returned to the country on Sunday night.